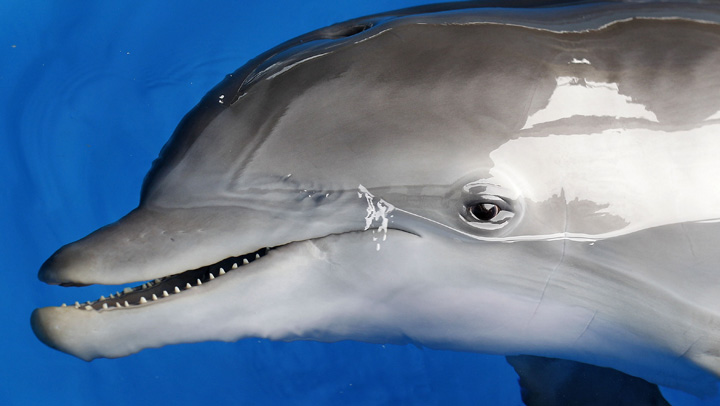 LAWYER: GEORGE ZIMMERMAN'S WIFE FILING FOR DIVORCE

George Zimmerman's wife filed for divorce Thursday, less than two months after her husband was acquitted of murdering Trayvon Martin and a week after she pleaded guilty to perjury in his case. Shellie Zimmerman's attorney says she made the decision because of "disappointment."

BSO LEADS RESPONSE TO SIMULATED PORT TERROR ATTACK

The heavily armed gang of anti-government militants came to Port Everglades by boat intending to steal weapons and ammunition, but ended up in a firefight with SWAT teams after taking hostages. At least, that was Thursday's scenario at the Fort Lauderdale port for a terror attack training event led the Broward Sheriff's Office.

SPINAL CORD INJURY PATIENTS TO SWIM WITH DOLPHINS

Six patients with spinal cord injuries will get to swim with dolphins in the Florida Keys. Jackson Memorial Hospital rehabilitation patients will swim with dolphins on Friday at the Theater of the Sea in Islamorada. The hospital says swimming with dolphins is a goal each of the patients works toward during their rehabilitation.

TOP FLORIDA OFFICIAL ASKED TO OVERSEE UNIVERSITIES

A top Florida official in the state's university system is likely to be selected as interim chancellor. Dean Colson, the chairman of Florida's Board of Governors, announced Thursday he will recommend that Jan Ignash be chosen to oversee the university system in October. Frank Brogan, the current chancellor, is leaving at the end of the month to take a similar job in Pennsylvania.

3 PLEAD GUILTY IN $20 MILLION MEDICARE FRAUD SCHEME

The owners of a defunct South Florida health care company have pleaded guilty in a $20 million Medicare fraud scheme. The U.S. Attorney's Office in Miami reports that 60-year-old Roberto Marrero, 49-year-old Sandra Fernandez Viera and 59-year-old Enrique Rodriguez pleaded guilty Thursday to conspiracy to commit health care fraud and conspiracy to receive and pay health care kickbacks.

CORAL GABLES POLICE LOOKING FOR ARMED ROBBERS

Coral Gables Police are looking for a man who robbed a 7-Eleven store at gunpoint with the help of a getaway driver Thursday night. The robbery happened just before 8 p.m. at the store at 3960 Southwest 8th Street when the armed man entered the store wearing a mask, police said.
More Local Stories:
Copyright AP - Associated Press