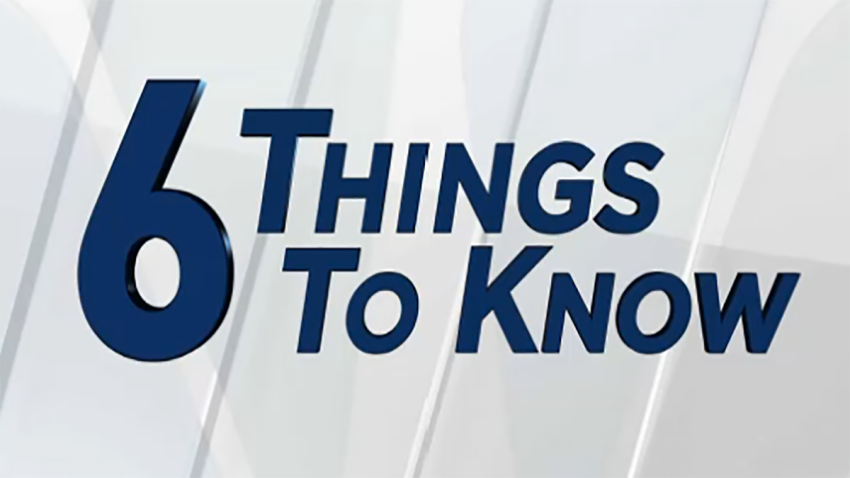 What to Know
It's Tuesday, January 8th – and NBC 6 has the top six stories you need to know for the day.
It's Tuesday, January 8th – and NBC 6 has the top six stories you need to know for the day.
Weather wise, it will be warm with high temps pushing 80 degrees ahead of the latest cold front scheduled to arrive sometime Wednesday.
No. 1 - A Miami Police Department officer was hospitalized after crashing her cruiser into the side of a building Monday night.
The officer's car ended up halfway inside of a U-Haul Self-Storage at the corner of NW 7th Avenue and 54th Street, according to City of Miami fire rescue.
No. 2 - Ron DeSantis will be sworn in as Florida's new governor and Republicans will begin their third decade dominating the state's Capitol.
DeSantis' inauguration ceremony will begin Tuesday morning in front of Florida's Old Capitol, where he'll lay out his vision for the next four years.
No. 3 - Florida has revoked the license of a Broward County nursing home where 12 elderly patients died in the heat after it lost power during a 2017 hurricane.
The Agency for Health Care Administration issued its order Friday, saying an administrative law judge correctly concluded the Rehabilitation Center at Hollywood Hills "created an unsafe environment" in September 2017 after Hurricane Irma knocked out its air conditioning.
No. 4 - President Donald Trump will argue his case to the nation Tuesday night that a "crisis" at the U.S.-Mexico border requires the long and invulnerable wall he's demanding before ending the partial government shutdown.
Trump's Oval Office speech — his first as president — will be followed by his visit Thursday to the southern border to highlight his demand for a barrier.
No. 5 - Trevor Lawrence passed for 347 yards and three touchdowns and the second-ranked Clemson Tigers beat the No. 1 ranked Alabama Crimson Tide 44-16 on Monday night in the College Football Playoff national championship game.
In the fourth consecutive playoff meeting between the Tigers and Tide, Clemson evened the series and beat 'Bama for the national championship for the second time in three years.
No. 6 - A Florida substitute teacher accused of spreading human feces on tables and grills at a park where a principal was set to host a birthday party told deputies she was "displeased" with how the principal was handling a professional issue.
Heather Carpenter told Sarasota County deputies she spread the feces Dec. 1 to disrupt the birthday party Principal Allison Foster had planned for her daughter.