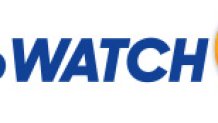 Usain Bolt, the fastest man alive, gets ready to add to his gold stockpile as he competes in the 100m preliminary rounds, Michael Phelps will compete in his last -- or perhaps not last -- Olympic swim, and the US women's field hockey team looks to remain undefeated. All that and much more in Day 8 of the Olympics in Rio.
WATCH: Look Back at First Week of the 2016 Rio Olympics
DON'T MISS THE ACTION: For a complete rundown of all the day's events in Rio, visit the streaming schedule page for NBCOlympics.com. Watch every event of the 2016 Rio Olympic Games live there, on the NBC Sports App and connected set-top boxes. You can also catch the highlights in primetime on NBC.
Here are our 8 to Watch on Day 7:
USAIN BOLT READY TO STRIKE A GOLDEN POSE
Usain Bolt, the fastest man alive and defending gold medalist in the 100m, 200m and 4x100, looks to add to his immense gold stockpile as he competes in the Men's 100m preliminary rounds.
Bolt is seeking to accomplish an unprecedented "Triple-Triple" by becoming the first athlete to win all three titles at three consecutive games. He's certainly not lacking for confidence.
"I'll win all three gold (medals)," he told CNN. "There's never anything else for me when it comes to a championship."
HOW TO WATCH It: Catch Bolt begin his chase for history during track and field coverage live online at 8:30 a.m. ET, and beginning on NBC's daytime coverage at 10 a.m.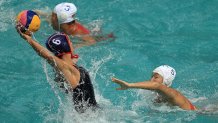 WOMEN'S WATER POLO FACES HUNGARY
Coming off of a dominant 12-4 victory of China, the U.S. women's water polo team looks to keep its streak alive against Hungary on Saturday.
The win over China was the second consecutive dominant win for the U.S. team, which is looking to defend its 2012 gold medal. On Tuesday, they defeated Spain 11-4 in their Rio Games opener.
HOW TO WATCH IT: Watch the Women's water polo team live online or on NBC's daytime coverage at 12 p.m. ET.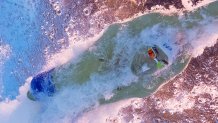 GOODBYE MR. PHELPS
Is this really goodbye forever? Michael Phelps' last Olympic swim in Rio, and perhaps last Olympic swim ever, is expected to be the 4x100 medley relay, as he looks to add a golden finishing note to a legendary career.
But is this really goodbye? His mom is already talking about the 31-year-old returning for the Tokyo Games in 2020.
HOW TO WATCH IT: See Phelps final swim live online at 9 p.m. ET, or on NBC's primetime coverage.
WOMEN'S FIELD HOCKEY TEAM LOOKS TO REMAIN UNDEFEATED
Team USA stayed perfect in pool play with 6-1 rout of Japan Wednesday and a 3-0 win over India Thursday. They're atop the Pool B standings, and now have Great Britain in their sights in their final pool play match.
They'll need another standout performance from Katie Bam to remain unblemished. Bam played like a machine against Japan, collecting a hat trick.
"Games like this are statement games for us," Bam said. "It's easy to step up and play the people that are ranked higher than you. It's hard to step up and bury a team like we just did that's ranked lower than you."
HOW TO WATCH IT: See Bam and U.S. women's hockey team face off against Great Britain live online at 5 p.m. ET, or on CNBC.
DESPERATE MEN'S VOLLEYBALL TEAM TAKES ON FRANCE
It's the USA versus France Saturday as the U.S. volleyball team comes off a much-needed win.
After early losses against Canada and Italy, the team rebounded Thursday with a win over host Brazil. Now they'll need to keep the momentum going against France.
HOW TO WATCH IT: See the U.S. men's volleyball team face France live online at 4 p.m. ET, or on NBC's daytime coverage.
VINCENT HANCOCK GOES FOR HIS THIRD STRAIGHT OLYMPIC GOLD IN MEN'S SKEET
One of the top-ranked skeet shooters in the world, Vincent Hancock took home gold in both of his previous Olympic appearances. He looks to complete the golden trifecta Saturday.
The youngest-ever shooting world champion at the age of 16 in 2005, Hancock entered the Rio games as a favorite to stand atop the Olympic podium.
But his Rio Games started slowly: After Day 1 of qualifying on Friday, he was in 12th place. Can he mount a comeback?
HOW TO WATCH IT: Catch the Men's skeet final live online at 2 p.m. ET, or on NBC Sports Network
IS SHELLY-ANN FRASER-PRYCE STILL THE WORLD'S FASTEST WOMAN?
While Usain Bolt will draw many eyeballs to the track on Saturday, Jamaican Shelly-Ann Fraser-Pryce, the woman lauded as the world's fastest, is also expected to put on a show.
Fraser-Pryce has been unstoppable in her signature event, the 100-meter dash. She won 100 meter titles at the 2008 and 2012 Olympics, as well as at the 2009, 2013 and 2015 World Championships. She helped Jamaica win 4x100-meter gold medals at the 2009, 2013 and 2015 World Championships. She was also the 200 meter silver medalist at the 2012 London Olympics, behind Allyson Felix.
In Rio, she only has eyes for gold.
HOW TO WATCH IT: Catch Shelly-Ann Fraser-Pryce on her quest for gold during Track and Field coverage live online at 7:00 p.m. ET, or on NBC's primetime coverage.