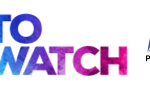 Lindsey Vonn, Nathan Chen and Adam Rippon highlight another star-studded day in Pyeongchang. Vonn, who hasn't skied in the Olympics in eight years, makes her much-anticipated return in the Super-G. Chen and Rippon will try to cement medals for the U.S. in the men's figure skating free skate. Plus, the U.S. hockey team faces an old nemesis: The Russians (even if they're playing under a different flag).
Here are our 6 to Watch for the next 24 hours in Pyeongchang: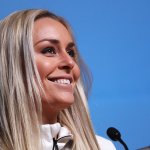 Vonn Makes Long-Awaited Return to Olympics, Places 6th in Super-G
After injury kept her out of Sochi in 2014, Lindsey Vonn returned to the Olympics and placed sixth in the super-G. She earned bronze in the event eight years ago.
Ester Ledecka of the Czech Republic won gold, Austria's Anna Veith, the defending champion, took silver and Tina Weirather, of Liechtenstein, earned bronze. Ledecka was shocked by her own finish, and could be heard saying "How did that happen?" after the run.
On Twitter, Vonn dedicated the race to her grandfather, who died in November. After her run, she said was "disappointed," but "not upset."
She plans to compete in the downhill—she won Olympic gold in 2010— early next week, and the combined later in the week. She is the all-time winningest female Alpine skier with 81 World Cup wins and at 33, she is trying to be the oldest woman to win an Olympic Alpine medal.
Japan's Hanyu Wins Skating Gold; Chen Finishes 5th
Japan's Yuzuru Hanyu skated to gold in men's figure skating Saturday, after dominating back-to-back days, including an Olympic record-breaking score on the first night in the men's short program.
Team USA's Nathan Chen fought back from 17th to finish fifth with a dazzling free skate. Japan's Shoma Uno won silver. Spain's Javier Fernandez took bronze, the country's first-ever figure skating medal.
Chen, a two-time U.S. champion, seemingly succumbed to the pressure and massive expectations in Friday's short program and fell on all his jumps. But the 18-year-old came roaring back on Saturday, attempting six quad jumps and landing five of them cleanly — two Olympic firsts. Chen's 215.08 points for the free skate were a personal high.
Team USA's youngest athlete, Vincent Zhou, finished sixth and Adam Rippon finished 10th.
Cold War Battle: U.S. Men's Hockey vs. the Russians
The U.S. men's hockey team meets its old nemesis (playing under a different flag).
The U.S. and Russia have a rich history in Olympic hockey, dating back to 1980s Miracle on Ice, when America's rag-tag team of college kids upset the mighty Russians and eventually won the gold. More recently, games between U.S. And Russia were marquee matchup featuring teams loaded with NHL players.
But the NHL is not participating in the Olympics, leaving both teams — but especially the Americans — a shell of what they could be.
The U.S. men's team is made up mostly of college athletes, Americans playing professionally overseas and others playing in second-tier leagues. The Russian team is composed of players in the highly regarded Kontinental Hockey League.
And this time, the Russians are playing as the Olympic Athletes from Russia, because the Russian national team was banned from the Pyeongchang Olympics due to doping.
The U.S. enters the game with a 1-1 record after losing to Slovenia in the opening game, but beating Slovakia on Friday. The Russians lost to Slovakia in their opener, but trounced Slovenia 8-2 on Friday afternoon (morning in the U.S.).
Watch live on NBCSN at 7:10 a.m. Saturday or on digital platforms here.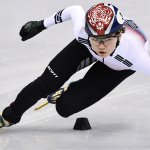 South Korea Could Dominate in Short Track Speedskating
In the Olympics' first week, the host country has earned just three medals. Saturday could be a windfall for South Korea, with medal contenders in two short-track speedskating events.
In the women's 1500-meter event, Shim Suk-hee and Choi Min-jeong are both expected to contend. Shim won silver at the Sochi Olympics in 2014. They'll have stiff competition: Canada's Marianne St-Gelais is a three-time Olympic silver medalist, but in different events. Great Britain's Elise Christie is the reigning 1,500 meter world champion. Americans Jessica Kooreman, Lana Gehring and Maame Biney are expected to compete.
South Korea has three medal contenders in the men's 1000-meter, an event they've won at four of the past six Olympics. Seo Yi-ra, Lim Hyo-jun and Hwang Dae-heon will try to continue the South Korean dominance. The U.S. will be led by J.R. Celski and John-Henry Krueger.
Watch on digital platforms beginning at 5 a.m. ET Saturday here.
Americans Vie for Medal in Women's Ski Slopestyle
The women's ski slopestyle will likely have two American medal contenders, Devin Logan, who won silver in Sochi, and Maggie Voisin.
Logan was the first American to be named to the Olympic team for both slopestyle and halfpipe. Voisin makes her Olympic debut, although she was expected to compete in Sochi at age 15 but was sidelined due to injury.
The Americans will look to hold off the reigning world champion, 16-year-old Tess Ledeux.
Watch live at 8 p.m. Friday on digital platforms here.
Can Americans Medal in Women's Skeleton?
The American duo of four-time Olympian Katie Uhlaender and Kendall Wesenberg have a tough road ahead of them if they want to medal in the women's skeleton.
Jacqueline Loelling, the German who not only won at the Alpensia Sliding Center last season but also won the overall World Cup title this season, is the leader after two runs of the women's skeleton event at the Pyeongchang Games — albeit by almost the tiniest of margins.
Loelling's time for two runs Friday was 1 minute, 43.86 seconds. That's a mere 0.02 seconds ahead of Austria's Janine Flock, and a pair of British sliders — defending gold medalist Lizzy Yarnold and Laura Deas — are also within less than two-tenths of Loelling's time.
Uhlaender was 12th after the first two runs, Wesenberg 17th in her Olympic debut.
Watch live at 7:30 a.m. ET on digital platforms here.