A Parkland family woke up to a big surprise on their front porch Sunday morning.
Alfonso Castaneda found an approximately 8-foot alligator (photo below) outside his front door after he heard his dog barking earlier than usual.
"There was no reason for the dog to start barking that early," Castaneda said. "That was just amazing."
Man Attacked by Alligator as He Fled Police Speaks Out
Paul Bedard of the Gator Boys, who captured the animal, said the gator was an easy catch for him, but was a dangerous find for the Castanedas.
"It's a big deal for the homeowner," he said. "People would be in danger from the animal if they approached him."
Bedard and his team removed the gator and took it to Everglades Holiday Park.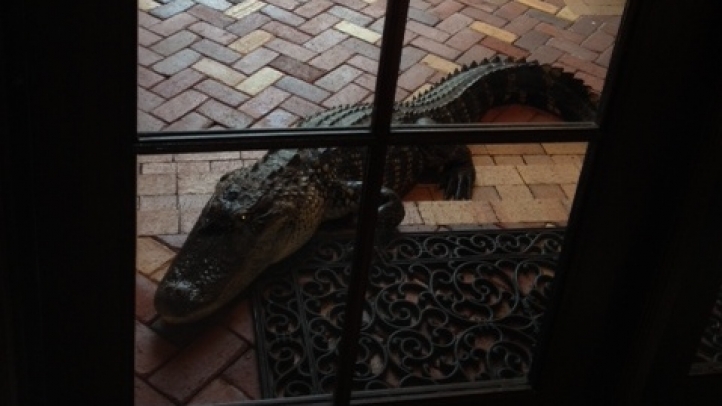 More Local Stories: