The $35 million Alton Road roadway project, which will help fix persistent flooding problems on the Miami Beach thoroughfare, will begin Monday, according to the Florida Department of Transportation.
Equipment and materials will be set up on Alton Road from Dade Boulevard to Michigan Avenue from Monday through Friday, and one lane on Alton Road may be closed in both directions. Lanes will be closed between 9 a.m. and 3:30 p.m., FDOT said.
In addition, one lane on southbound Alton Road between 10th and 14th streets may be closed, as well as some side streets.
Crews will be checking the ground underneath that section of Alton in preparation for the installation of a new water main.
Tide Variations Cause Flooding in Miami Beach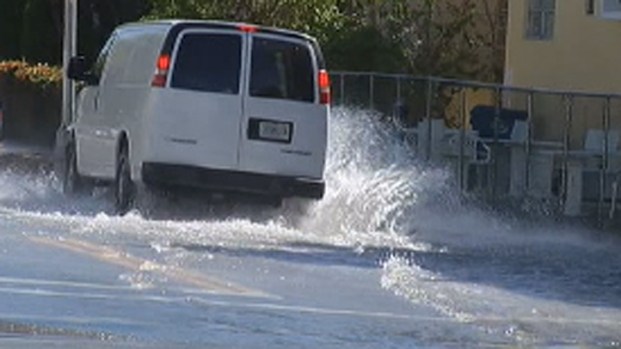 Tide Variations Cause Flooding in Miami Beach
The work beginning Monday is just the first part of an extended project that is supposed to last about 845 days.
"The project is broken up into phases, so motorists will still have access to Alton Road at all times, all businesses," said Enrique Tamayo, a FDOT senior project engineer.
Miami Beach Flooding Project Could Cause Traffic Nightmare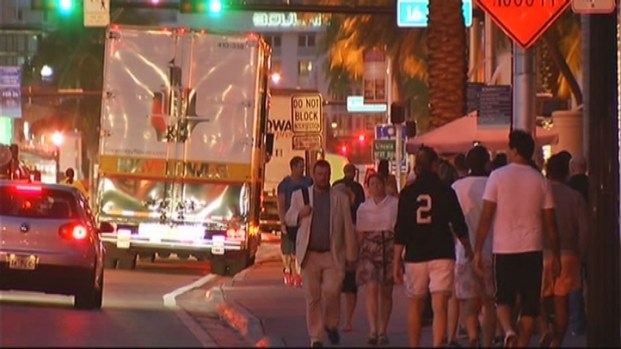 On Alton from Dade Boulevard to Michigan Avenue, palms and landscaping will be removed in order to set up a temporary traffic shift, and areas of on-street parking will be temporarily closed.
Another phase of the project calls for installing three new pump stations between 5th and 14th streets. That should ease the heavy flooding known to soak that area.
The project timeline means that tourists heading to big events like Art Basel will have to find detours and workarounds.
"It's a relatively large project. The scope of the work in a highly urbanized area," Tamayo said. "It certainly is a lot of work that will be performed."