A Miami-Dade Circuit Court judge denied bond to a man facing charges connected to a shootout with police outside a west Miami-Dade County marijuana grow house.
Luis Estevanell, 60, has been charged with second-degree felony murder, marijuana trafficking and cocaine possession. He is charged in the death of his accomplice, Gerardo Delgado, who was fatally shot in the exchange of fire.
"It is hard to remember a day where my life was almost taken. It's hard to remember a day when my children were almost left without a father," Miami-Dade Police Det. John Saavedra said Wednesday. He testified during the bond hearing.
Cameras at the growhouse caught the shootout between homeowner Delgado and authorities, including Saavedra, who suffered gunshot wounds to his abdomen and a leg, and had to be airlifted to Ryder Trauma Center.
Charges Dropped Against Survivor of West Kendall Grow House Fire and Shootout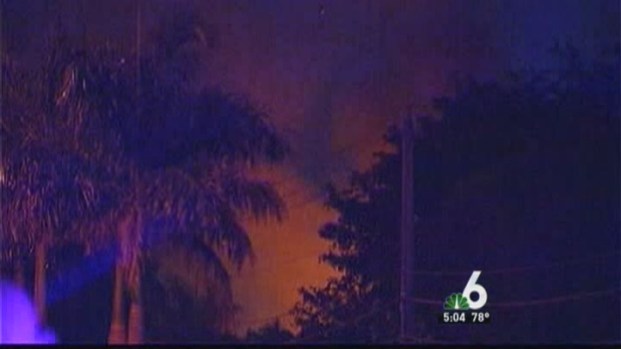 In the video, taken from cameras at the growhouse in the 6000 block of Southwest 22nd Street, Delgado is seen getting into a car moments before Saavedra and other detectives arrive and begin questioning Estevanell, who exited the house.
As the officers question Estevanell, an armed Delgado jumped out of the car and began to shoot at the officers, who returned fire. Delgado attempts to hide behind a tree before a bullet catches him in the head area, knocking him to the ground.
Delgado spends a few minutes writhing around on the ground as Estevanell emerges with his hands in the air. He later died at the scene.
Neighbor Reacts to Video of Police Shootout at Growhouse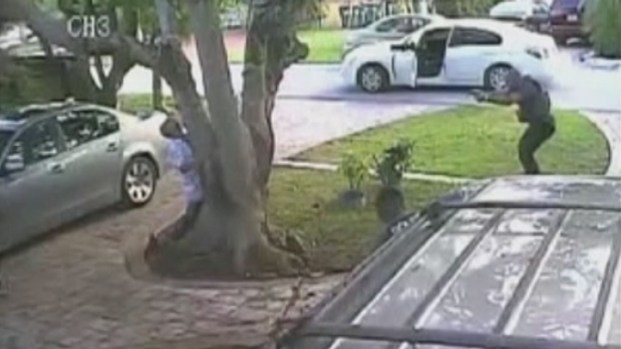 Saavedra is still recovering from his own wounds from the incident.
Eighty pounds of marijuana were found in the home, police said.