An unruly passenger scratched and kicked as she violently resisted deputies' efforts to remove her from an US Airways flight at Fort Lauderdale-Hollywood International Airport, authorities said.
Two deputies were sent to Flight 906 – whose destination was Charlotte – at about 6:36 a.m. Sunday after getting a report of an unruly passenger, according to a Broward Sheriff's Office arrest report.
Stewardesses said that Lindsay Bien-Aime, 22, refused to follow their instructions before takeoff and then became unruly, so they notified the pilot, who ordered her off the plane, the report said.
Woman Gets Intoxicated on Plane on Her Way to Rehab: Police
Unruly Passenger Arrested on Plane at Miami International Airport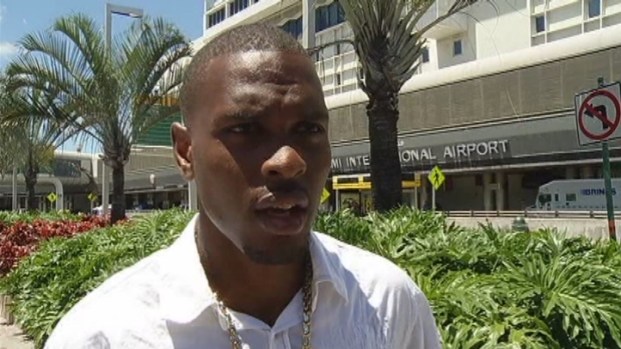 When the deputies told Bien-Aime that she would have to leave the plane, she "immediately became irate, screaming and yelling profanities," and kept refusing to leave the plane despite numerous pleas and requests by the deputies, according to the report.
She subsequently scratched, kicked and violently resisted their attempts to physically remove her from the plane, the report said.
Woman Speaks About Alcohol Addiction After FLL Arrest
Two other deputies then also helped to take her from the aircraft. Bien-Aime kicked one deputy in the groin, elbowed another in the mouth and scratched the two others, the report said. Bien-Aime continued to kick, scratch and yell racial profanities while being taken off the plane and to a police car, it added.
Bien-Aime faces one count each of disorderly conduct and resisting an officer with violence, and two counts of battery on a law enforcement officer, the report said. It wasn't immediately known whether she has an attorney.
More Local Stories: