As South Florida prepares for the wrath of Hurricane Irma, which still remains on course to hit the state this weekend, residents are doing whatever it takes to keep their homes and businesses safe.
Cities across Broward, Miami-Dade and Monroe counties are offering free sandbags at multiple locations for people to collect to help protect their homes from potential floods.
In Miami Beach, city officials were providing up to 10 sandbags per family to residents of the city but said they ran out Thursday night.
City officials in Miami are also offering sand and sand bags to residents at Grapeland Water Park starting 3 p.m. Thursday. Six sand bags will be distributed per family. Residents must provide proof they live in the city in order to receive the bags.
Adonel Concrete in Sweetwater will be offering a million pounds of sand for residents at their plant off NW. 110th Ave. and 21st St. Residents are advised to bring their own bags to fill.
Miami Beach Offering Sandbag with Irma Looming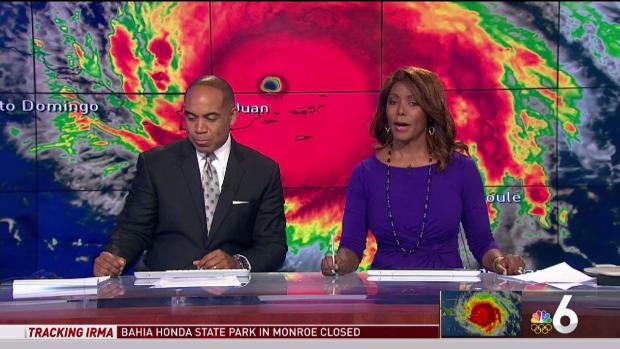 Doral announced Thursday that they had run out of sandbags and would be turning people away from the city's Central Park.
The City of Opa-Locka is distributing sandbags to residents Thursday at 8 a.m. until supply runs out. The giveaway will be held at the Opa-Locka Public Works Department located on 12950 N Le Jeune Road. Residents need to bring ID.
Sandbags are being distributed to City of Homestead residents at the Homestead Sports Complex at 1601 Southeast 28th Ave. and Roby George Park at 201 Southwest 11th Ave., Thursday, Sept. 7, from 7 a.m. to 7 p.m. while supplies last. Proof of residency is required, and there is a limit of 10 sandbags per person.
Hallandale Beach will offer sand bags to residents starting at noon Thursday at 630 NW 2nd Street. There is a limit of six bags per person with ID proof you live in the city.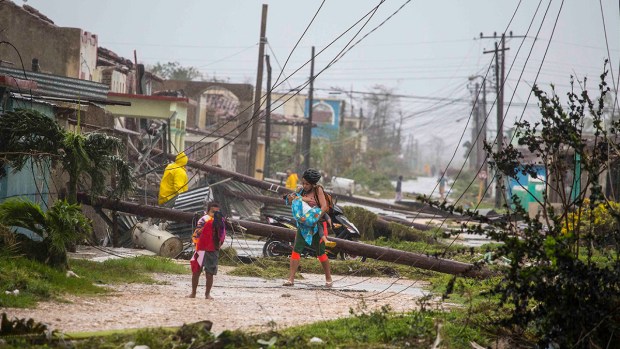 In Photos: Hurricane Irma Lashes Through the Caribbean

In Deerfield Beach, residents can collect bags starting at 8 a.m. until 6 p.m., or they ran out, at 200 Goolsby Blvd.
Pompano Beach will provide sand and shovels for residents at the Public Works Trash Transfer Station located at 1400 NE. 3rd Ave. until 5 p.m. Residents will need to fill their own bags, and there is a maximum of five per resident.