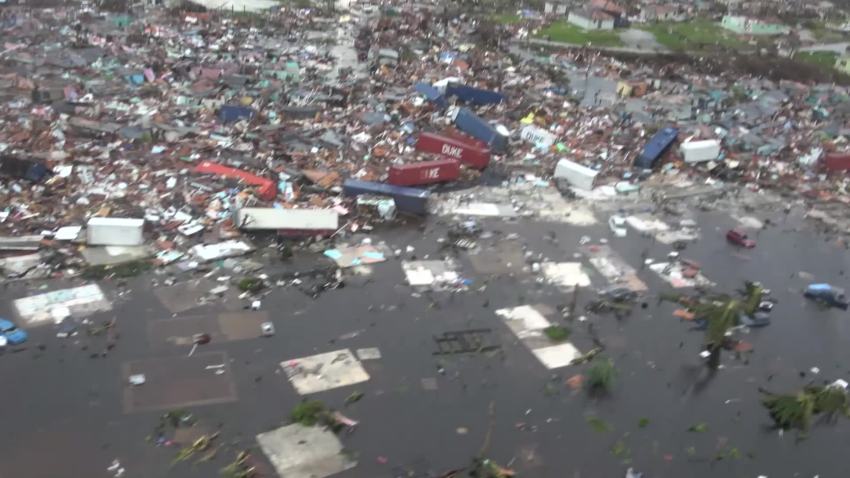 Aerial footage of the Bahamas shows the breadth of destruction on the archipelago following Hurricane Dorian's brutal passage through the area.
The town of Marsh Harbour, located on the Abaco Islands, was hit particularly hard.
"It's total devastation. It's decimated. Apocalyptic. It looks like a bomb went off," said Lia Head-Rigby, who helps run a hurricane relief organization.
"It's not rebuilding something that was there. We have to start again," Head-Rigby said.
The video shows crumbled, dilapidated buildings, flooded neighborhoods and piles of debris overflowing streets. Dorian – the most powerful storm on record to ever hit the islands – demolished homes and left at least seven people dead.
As Bahamians reel from what's being called a "historic tragedy," relief efforts are underway. Click here to find out how you can help.
Copyright AP - Associated Press