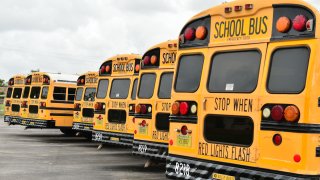 Public schools in Miami-Dade and Broward counties are set to reopen Thursday, after flooding from Tropical Storm Eta forced the school districts to cancel classes earlier this week.
In a tweet, Miami-Dade Public Schools announced all in-person and online classes would resume Thursday.
Earlier in the week, many schools in South Florida were allowed to reopen on Tuesday. However, flooding and access issues kept over a dozen schools from reopening.
Broward County Public Schools said in a tweet that all schools, with the exception of West Broward High School, will also reopen Thursday.
West Broward High will be closed for the remainder of the week for cleanup after Tropical Storm Eta.