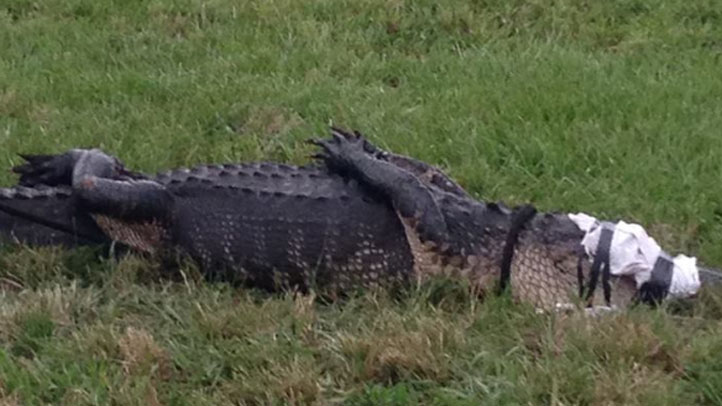 An alligator measuring over 9 feet was caught in a Boca Raton soccer field, police said.
Florida Fish and Wildlife officials were called to the Lake Wyman Park at 1500 Northeast 5th Avenue Tuesday to help in removing the animal, Boca Raton Police said.
Record-Breaking 723-Pound Alligator Caught
A trapper also arrived at the park to help capture the alligator. A short time after they arrived they were able to remove the gator from the park.
Man Arrested for Keeping Alligator in Bathtub: Deputies
Police posted pictures of the animal, which was tied up and blindfolded.
More Weird Stories: