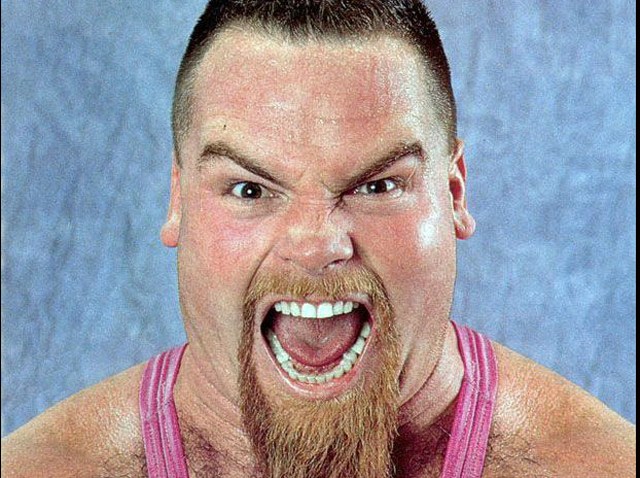 Jim "The Anvil" Neidhart was arrested on Labor Day and charged with two counts of possession and two counts of trafficking a controlled substance.

Police in a town near Tampa responded after a witness said Neidhart was yelling as he tried to open a pill bottle while pumping gas. When officers arrived, they described Neidhart as argumentative.
If they knew his wrestling background, they would know that was the least of their problems. The Anvil was half of the famed Hart Foundation in the glory days of the World Wrestling Entertainment, formerly known as the WWF.
Neidhart was essentially the man who did the dirty work for Bret "The Hit Man" Hart and had the best beard in sports entertainment.
Nowadays, it looks like The Anvil could have used an anvil to help him open a child-proof bottle.

The cops took down the champ without a three count, and he now faces four drug charges and a count of burglary and theft. Officers found 28 methodone tablets and 95 pills of oxycontin.

Police say the pill bottles belonged to Neidhart's neighbors, who had reported them stolen.