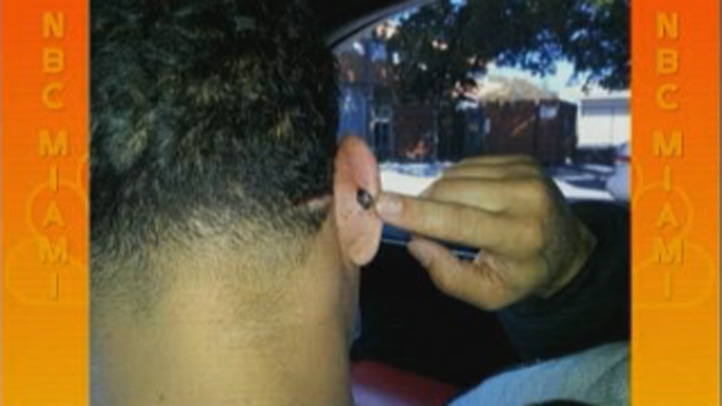 Felipe Torrealba, the at-large suspect whom police described as "armed and dangerous" after he made a wild getaway Monday, says that Sweetwater Police had searched him and his car thoroughly – so they knew he did not have a gun when they began firing at him.
Torrealba said that when Sweetwater Police stopped his black Mercedes-Benz at SW 109th Avenue and SW 8th Street early Monday morning, they patted him down and searched the car. He bolted when he heard officers talking about his outstanding warrants, Torrealba said via speakerphone in a press conference held with his attorney, Jim Lewis.
"They searched me, they searched the guy I was with, they searched the whole car, everything," Torrealba said.
When a police officer went back to his car to run Torrealba's name, "that's when I jumped in the car to start to go, and they started shooting right away," Torrealba claimed.
That goes against the account of Miami-Dade Police, who said Monday that during the traffic stop the 22-year-old man from Palm Coast ran towards the driver's side of the car and "armed himself with a gun."
Sweetwater Police shot at Torrealba, and Miami-Dade Police took over the investigation. Miami-Dade Police said Tuesday they cannot comment on Torrealba's allegations because the incident is under investigation, but they will certainly look at the allegations.
Torrealba says one bullet grazed him on the back of his neck near one ear.
As he drove away Monday, Torrealba hit a vehicle at the intersection with SW 99th Place, a collision which in turn caused the struck vehicle to strike three more on SW 8th Street, according to Miami-Dade Police, and Torrealba then took off running.
Lewis said he is urging his client to turn himself in, but that Torrealba is afraid to do so.