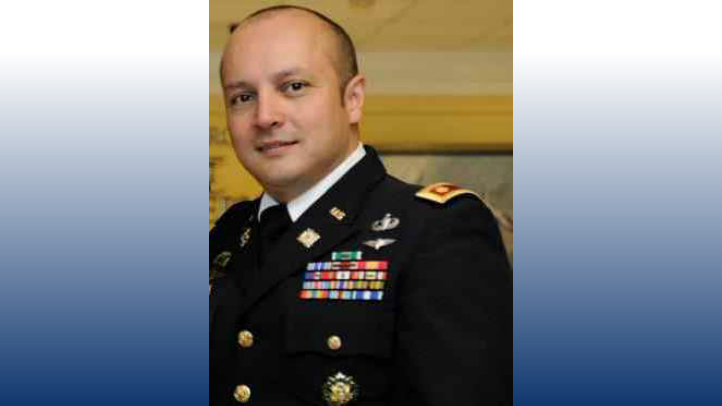 An Army major who hails from South Florida says he is looking forward to his rendezvous with history: Monday, he will serve in his military capacity at President Barack Obama's second inauguration.

"In my shoes, it's an honor to be part of this historic event, celebrating democracy and supporting the military in celebrating freedom," Maj. Jorge E. Vargas said in a phone interview Wednesday.
Vargas, 36, said that even though he has served in the military 17 years, Monday's inauguration will be the first one he attends.

A married father of two, he is a Colombia native who grew up in Kendall and graduated from Braddock Senior High. He now is stationed in Washington, D.C., where up to an estimated 800,000 will gather on the National Mall and along the inauguration parade route.
An array of local law enforcement agencies will be there, too, helping manage crowds and being on the lookout for any potential threat.

For the inauguration, Army personnel are assigned to assist members of the president's cabinet, and Vargas' role is to serve as a military assistant for Vice President Joe Biden's family, he said.

He will assist the family as a military escort, ensuring they get to the right place at the right time without complications. He said, however, it not as a security escort.

Because so much preparation is done before the event, he said he expects next week's inauguration to go smoothly.

"The success of this operation is due to the training and professionalism" of the military and authorities, he said. "We are thankful for the support we receive from the American people."

Of the inauguration, he added, "We in the military are very excited."

More Local Stories: