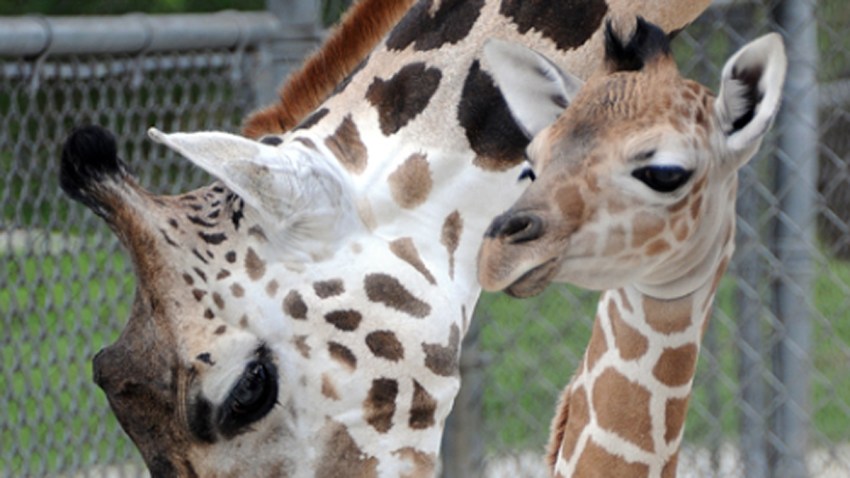 A baby giraffe, born last month, is set to make his first appearance with the rest of the herd on Wednesday at Zoo Miami.
The baby was born on Oct. 30, to a 6-year-old female named Miami and Fezzik, a 16-year-old male.
The newborn weighed 152 pounds and was 6 feet tall. It hasn't yet been named.
This is Mia's third baby and the 46th giraffe born to the zoo. Fezzik was born at the St. Louis Zoo and arrived in Miami in 1998.
A giraffe pregnancy lasts about 15 months and the mother doesn't usually lie down during birth, the zoo said. The baby then falls up to six feet to the ground.