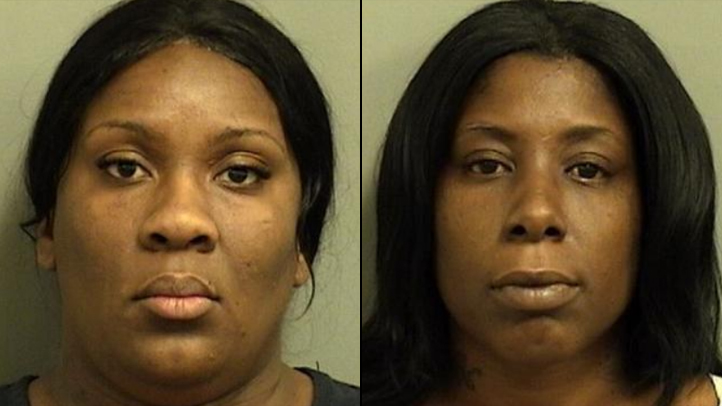 A pair of prolific bra thieves who police say stole thousands of dollars worth of brassieres from South Florida stores are behind bars, authorities said Thursday.

Tysheka Pink, 29, and Katina Summerset 39, were arrested Wednesday on charges of grand theft and organized scheme to defraud for the bra theft spree that dates back to October, according to the Boca Raton Police.

Boca Raton Police began investigating the case on Jan. 20, when a unknown woman distracted a clerk at the Victoria's Secret store at 6000 West Glades Road while her accomplices stole over $3,000 in bras.

Detectives learned the bras had later been returned to another store. They also learned that two hours before the theft, Pink and another woman had returned stolen items from another theft to the Miami Beach Victoria's Secret, police said.

The two women were wearing the same clothing as the women who ripped off the Boca store, police said.

Victoria's Secret Loss Prevention Manager Osmany Benitez told police that Pink and the other woman had been returning merchandise worth over $6,000 to various stores between October 2011 and January 2012.

Boca Police also learned that Boynton Beach detectives had active warrants for Pink for similar thefts.

On Wednesday, Benitez called Boca police to say he was following Pink and Summerset at the Town Center Mall, and officers arrived and took the two into custody.

Police said the pair had entered the Victoria's Secret earlier in the day and left with a shopping bag filled with 90 stolen bras worth $4,500.

When detectives questioned Summerset, she told them she and Pink had been stealing clothing from different stores in Boca and Boynton for months, and that they either kept them or returned them, police said.

Pink, from Miami, was being held on $97,500 bond. Summerset, from Florida City, was being held on $13,500 bond. It was unknown whether either had an attorney.