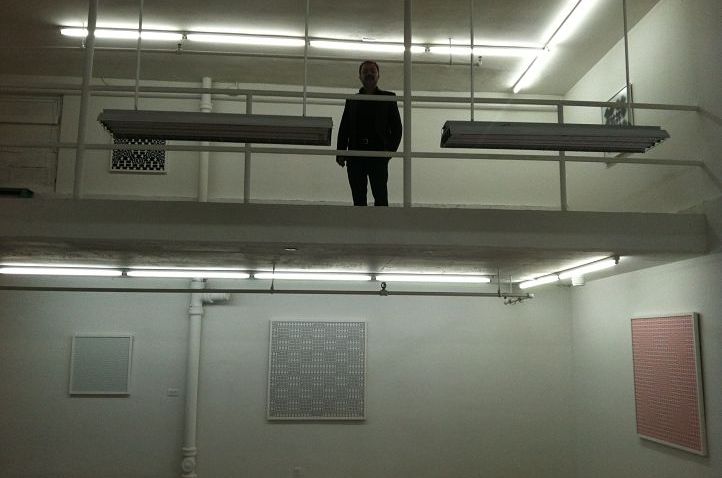 With Wynwood now being recognized worldwide, it only makes sense that one of the 'hood's earliest mavericks would set out for a new frontier. With his Gesamtkunstwerk Building, the Wilds West of Wynwood will undoubtedly prove to be equally world class. For Butter Gallery owner Francisco De La Torre, going global is all in a day's good work. Catch the rad action all through Basel and beyond.
In a sentence (or three), just what is Gesamtkunstwerk? The word means "total art work" in German. Wagner came up with the word in his writings to define art that expands on the traditional boundaries. The name was also used to describe Anselm Kiefer's La Ribaute compound. I thought it would be appropriate to define a building that houses different artistic disciplines that are making this location their headquarters.
Who all makes the place their HQ? Wynwood Radio was the first project to sign up. Followed by Nightdrive, Product 81, Spinello Projects and of course Butter Gallery.
Anyone else slated to set up shop there anytime soon? Your favorite coffee should be doing their wholesale roasting here soon. But I can't tell you all the details yet.
Speaking of soon, what will be showing at the building for Basel? Yuri Tuma's latest series Sym City will be on exhibit at Butter Gallery. This will be the fourth exhibition we have done together. I am so proud of him and his work. He is the real deal. Downstairs we have another exhibit with Douglas Hoekzema and Alexander Krivosheiw, and Alejandro Franco will show "Longing" in the Butter Project Space.
Any other shows slated for this wild week? Anthony (Spinello) has curated one of the most beautiful exhibits I have seen in a long time. It is titled "Closer" and will also be on exhibit this week and through the month of December.
Isn't Butter also boothing up at Scope? We are. Booth D13. Where we will be showcasing the recent work of Douglas Hoekzema (Hox) who happens to be crushing it extra hard this year. He also helped me design the booth's desk and bench along with Luke Jenkins.
All in all, what's your forecast for the onslaught to come? Butter Gallery is without a doubt going to crush it this Basel and next year.
Gesamtkunsterk is located at 2930 NW 7th Ave. All shows open December 4th, 7pm.