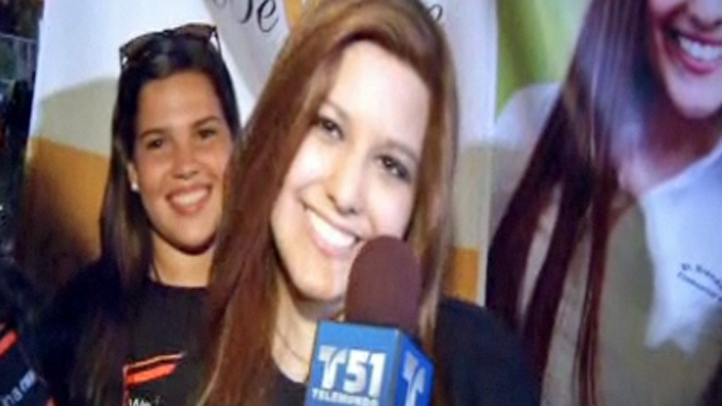 People showed up in droves at St. Brendan Elementary Wednesday night as food trucks served up support for 14-year-old Melanie Garcia.
She's fighting leukemia, and her doctor says her prognosis is good. But her treatment is expensive: two to three years of drugs and chemotherapy costing thousands of dollars.
While friends, family, and even strangers chowed down on burgers and fries, food truck operators donated ten percent of their profits to Melanie.
"I realize that a lot of people love me," said Melanie.
Her mother, Marela Valladares, says constant hospital visits keep her daughter out of school, and that she jumps at the chance to hang out with her classmates.
"I feel really good," she said, surrounded by girlfriends.
The event drew support from local police officers, too.

"This is a young lady who's sick and needs some help," said Miami-Dade Police Director Jim Loftus, joining the crowd with fellow officers.
"It's just one small way we can give back."
Melanie wanted her supporters to know one thing: "I love them, and I'm grateful," she said.