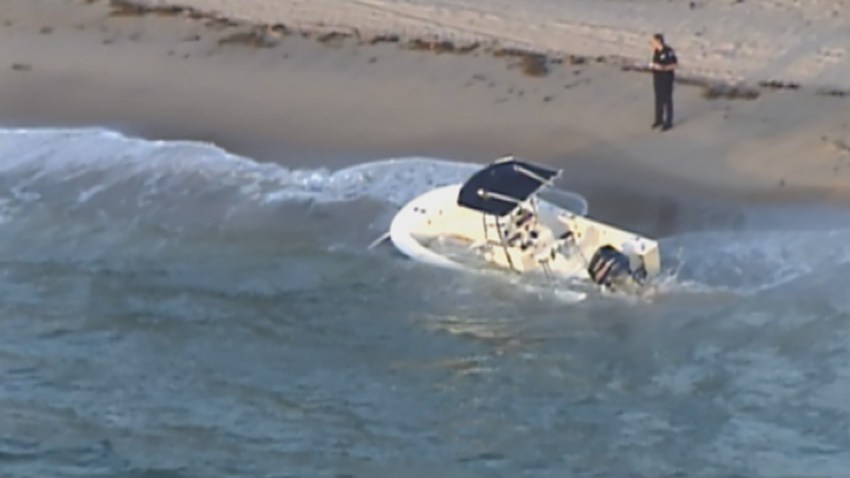 Fort Lauderdale Police are investigating after a boat loaded with drugs washed ashore early Monday.

The 22-foot boat was discovered around 5 a.m. just south of Oakland Park Boulevard after a man who was sleeping in some nearby bushes saw the boat on the beach, police said.
Officers responded and found 11 small barrels of marijuana on the boat, police said. The drugs totalled about 72 pounds and had an estimated street value of about $144,000, police said.
No arrests were made, police said. But a man was taken into custody by federal agents after he walked up to them and said "I'm here illegally. I need help," according to police.
"I can't believe it, that doesn't really happen that often over here," resident Anita Colello said of the incident.
Police said they tracked the vessel to a registered owner, but haven't released the name.
Moving the boat off the beach proved difficult, as tow lines snapped.

The incident is still being investigated. Anyone with information is asked to call Fort Lauderdale Police at 954-828-6691.
More Local Stories: