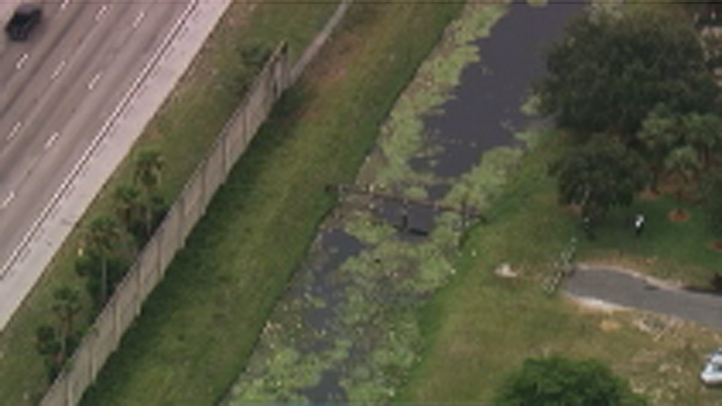 The body found floating in a Pompano Beach canal Thursday has been identified as 44-year-old Santos Arles Ramos-Rodriguez, according to the Florida Highway Patrol.
FHP said the victim had been involved in an earlier crash Monday when a car veered off the northbound lanes of I-95 and into the canal.
Luis Alfredo Ramirez, also of Pompano Beach was identified as the other victim in the car, officials said.
Body Pulled From Canal Next to I-95