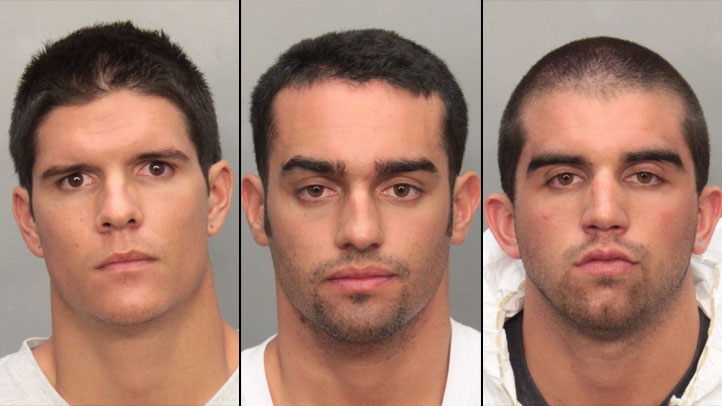 The three California men accused of raping a woman at Miami Beach's Fontainebleau hotel will be allowed to go home if they can post $50,000 bond.

Paul Thorington, 22, Anthony Albano, 23, and Ray Joseph Laranjo, 23, were in court Thursday on sexual battery with multiple perpetrators charges where a Miami-Dade judge set the bond amount.

All three would however be under house arrest if they were to make bond and go back to California.

The alleged attack happened at the upscale hotel last Wednesday after the three men met the woman at a late-afternoon pool party at the Shelborne Hotel, according to police reports

The woman had agreed to go back to their hotel room to drop off her purse and return to the party, but when they got to the room, the men held her down on the bed against her will, the police reports say.

Police say the men took turns having forced sex with her as she tried to get away, even biting one of the attackers.

The report said the woman was left with bruises on her arms and legs that are consistent with being physically held back.