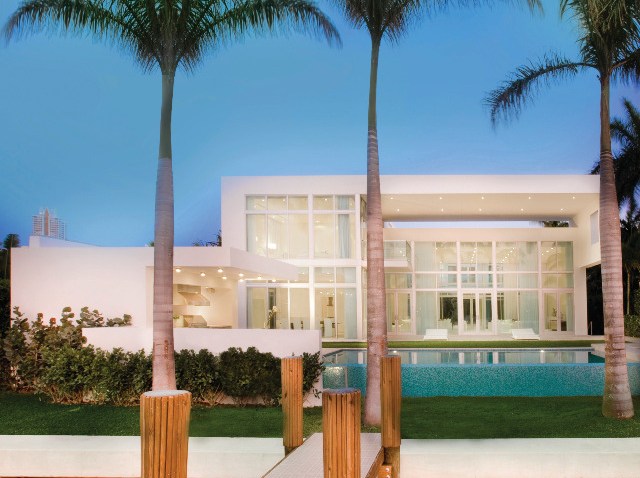 Chris Bosh is finally home.
The Miami Heat's charismatic member of the Three Kings has settled on his new abode, a $12.5 million mansion in Miami Beach.
The North Bay Road house boasts more than 12,000 square feet of space, a guest house, a pool, and a dock. The house has seven bedrooms and eight bathrooms, enough to host a team sleepover. The Heat star even got a bit of a discount.
The house was originally on the market for $16 million.
Bosh's pad also has a few gardens for Bosh's green thumb. Then again, Bosh might not be the one wielding the pruning shears in the house.
After signing on the dotted line, Bosh immediately proposed to girlfriend, Adrienne Williams.
All that's missing now is the NBA championship ring.