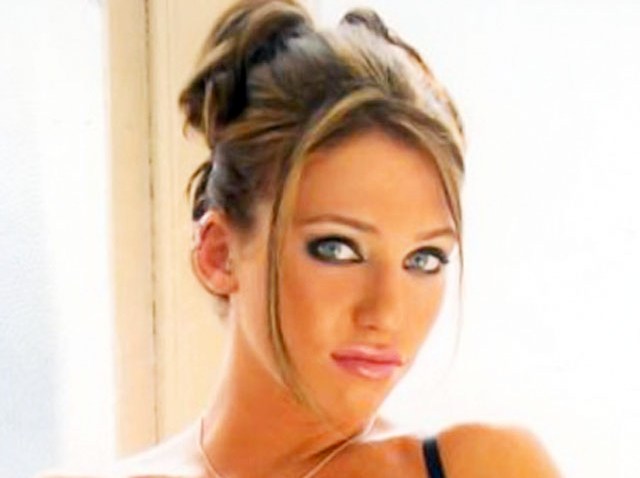 The boyfriend of murdered model Paula Sladewski and the security manager at the Miami club where she was last seen alive are offering differing accounts of her last moments.
In a "Today Show" preview of tonight's "Dateline" special on the murder, Kevin Klym, Sladewski's boyfriend, said he still thinks one of the bouncers from Club Space, where the pair were partying until the early hours of the morning of Jan. 3, had something to do with her murder.
Sladewski's charred body was found later that day in a bin on NE 130th just off Archer Road, some 12 miles from Club Space. Sladewski, 26, and Klym, 34, came from California to Miami for New Year's.
Klym, who was thrown out of the club that night, thinks there may have been a scheme among Space staffers to make a play for Sladewski, get him out of the picture and get her alone.
Sladewski, who was ejected a short time later, was last seen in grainy security footage leaving the club alone, followed by two club bouncers.
"She walks out of frame and then immediately after, the two bouncers just like immediately...they go out, that's what I see," Klym said.
Security manager Mike Samuels dismissed Klym's conspiracy theory, claiming the bouncers weren't following Sladewski but were following him, to make sure there weren't any more problems after the ejections.
"That's insane, that's completely ludicrous especially since the fact that we saw her leave with another gentleman," said Samuels, speaking for the first time.
A month after the murder, police released a sketch of a suspect who Samuels said never worked for Space.
"A light-skinned African-American male, with a groomed full beard," is how Samuels described him. "They literally walked off holding hands as if they were a couple."
Police have said no bouncers match the suspect, but Klym claims otherwise.
"It looks like one of the bouncers at the club," he said.
The beautiful, blonde Sladewski, a Michigan native, was an aspiring model who once posed for Playboy's "Ultimate Playmate Search" in 2003.
Klym, who reportedly had a history of domestic violence with Sladewski, has been basically ruled out as a suspect.
"Just about everything that he has told the detectives, they are verifying, there's just a few more things that they need to confirm and come to some conclusion on but in the meantime, he still remains a person of interest," Lt. Neal Cuevas with the North Miami Police Department said last month.
Space owner Louis Puig has offered a $15,000 reward for information that will crack the case, which matches a previous Crimestoppers award of the same amount.
"Dateline's" special on the Sladewski murder, "Death of a Golden Girl" premieres tonight on NBC at 9 p.m.