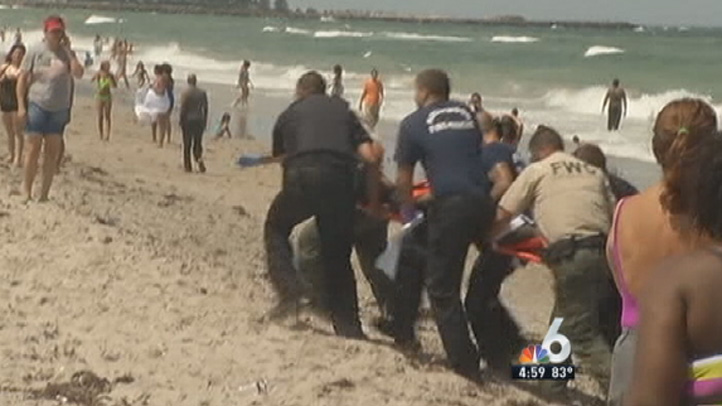 A 16-year-old boy remains in stable condition after he was pulled from the waters off Hollywood Beach on Memorial Day, police said Wednesday.

The incident happened around 7:45 p.m. near Indiana Street after the beach lifeguards had left for the day, Hollywood Police said.

Police said the teen, Cottard Remy, swam out too far and became distressed and was having trouble keeping his head above water.

Two officers were alerted and swam out to rescue Remy, who was found unconscious and unresponsive, police said.

The officers were able to pull him to shore where two other officers performed CPR and were able to resuscitate him. He was later taken to Memorial Regional Hospital where he was in stable condition Wednesday, police said.

The incident happened just hours after a 15-year-old drowned while swimming at John Lloyd State Park. Hollywood Police said James Clark Jr. had been swimming with family members when he was pulled out to the ocean, possibly by a rip current.

Clark was pulled under the water and wasn't found until nearly three hours later. He was taken to Memorial Regional Hospital where he was pronounced dead. Hollywood Police said they're investigating the death.
More Local Stories: