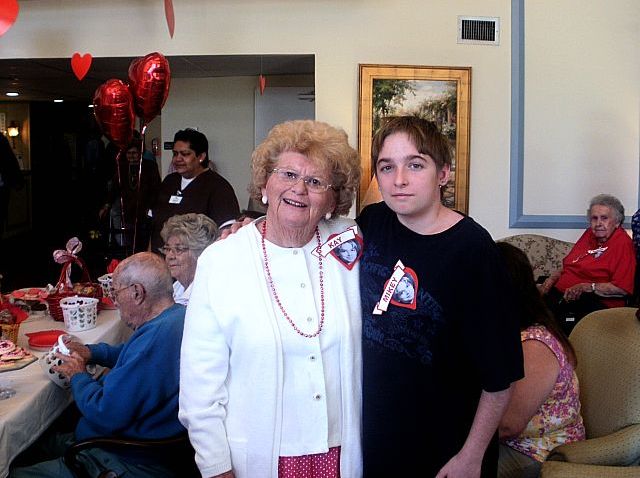 After an appearance at a Heat game a couple weeks ago, and another showing two days ago at a benefit bakesale, it looks like burned teen Mikey Brewer is making progress.
It's been four months since Brewer was admitted to the Jackson Memorial burn center in Miami, the victim of a horrific fire attack on Oct. 12 in which he sustained burns on over 65 percent of his body.
At Wednesday's bakesale at Independence Hall in Wilton Manors, the teen was eagerly taking pictures and showing off some of his scars.
Mom Valerie Brewer said her son has entered a new stage in his recovery.
"He's not so fearful anymore, people can come up and actually talk to him," Valerie Brewer said.
Yesterday, Brewer's doctor spoke about how far his brave patient has come.
"I'm very thankful that this is the kind of recovery we had because the other kind of recovery, or not recovery, was always very possible, so obviously we're very pleased," said Dr. Nicholas Namias, with the JMH burn center. "He's done fantastic."
Though Brewer remains an outpatient at the hospital in physical therapy, Namias said he's improving everyday.
"Yesterday, during therapy, one of the therapists had him on a rolling chair, I'm not talking some fancy medical device, a rolling bar stool-type thing, and the kid was scooting around the floors all over the unit, we had to stop him before he got a head injury," Namias said. "So he's doing great, we're having to slow him down."
Namias said the fact that Brewer's face was spared the horrific scars has made it easier for his emotional healing, and that it's a great sign that he's out in public again.
"We have a psychologist on staff who's been seeing him and sees all the patients and he's adjusted really well," Namias said. "Could there be some subtle problems? Of course there could. Are the psychologists available for that? All the time. But he's done really great."