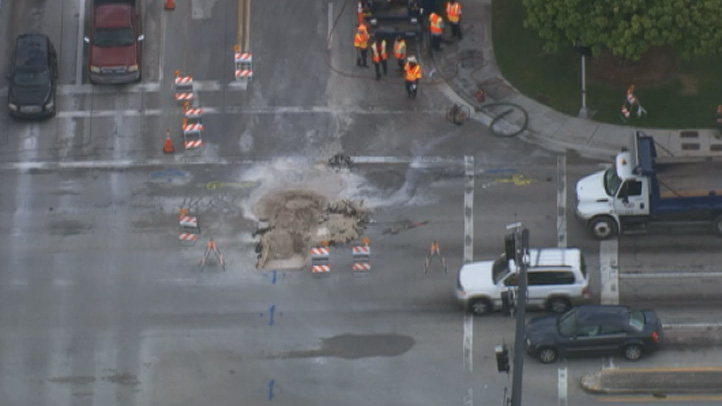 All traffic lanes were reopened after a broken water main temporarily closed some roads in Fort Lauderdale Friday, officials said.
All repairs to the water main were completed and service was restored to the area, according to the Fort Lauderdale Public Works Department.

The 8-inch water main broke in the area of Andrews Avenue and Sunrise Boulevard. The break was later isolated and there was no water flowing out of the pipe, City of Fort Lauderdale spokesman Chaz Adams said.

Some temporary road closures were necessary to allow city crews to fix the broken pipe. The eastbound left turn lane at the intersection of Andrews and Sunrise was closed and westbound traffic on Sunrise was reduced to one lane.

Northbound traffic on Andrews was being detoured around the affected area, though southbound traffic was not affected.

For more information visit www.fortlauderdale.gov.