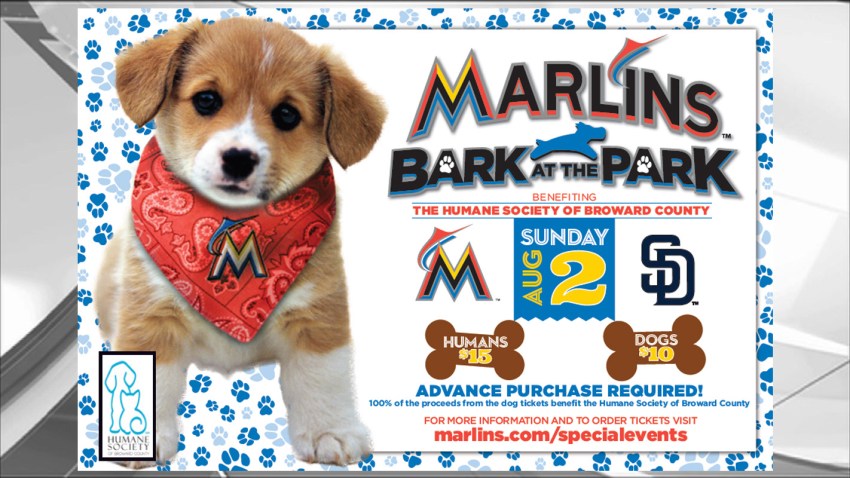 Dog owners looking for a tail-wagging good time can catch a ballgame with their four-legged friend this summer.
The Humane Society of Broward County has partnered with the Miami Marlins for "Bark at the Park," where fans can bring their dogs to cheer on the Fish as they take on the San Diego Padres on Sunday, August 2nd at 1:10 p.m.
Ticket prices are $15 for humans and $10 for dogs. All proceeds from the dog ticket sales will benefit the Humane Society of Broward County.
Tickets are only available at marlins.com/specialevents and must be purchased in advance. Tickets will not be available at the HSBC shelter or the stadium.
All dogs must have current vaccinations and display their current valid rabies tag. Owners must bring their dogs' rabies certificates. Dogs who do not have proper proof of rabies vaccination may be prohibited from entering Marlins Park.