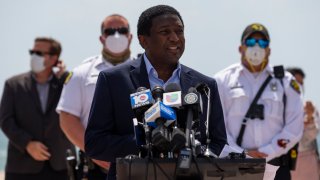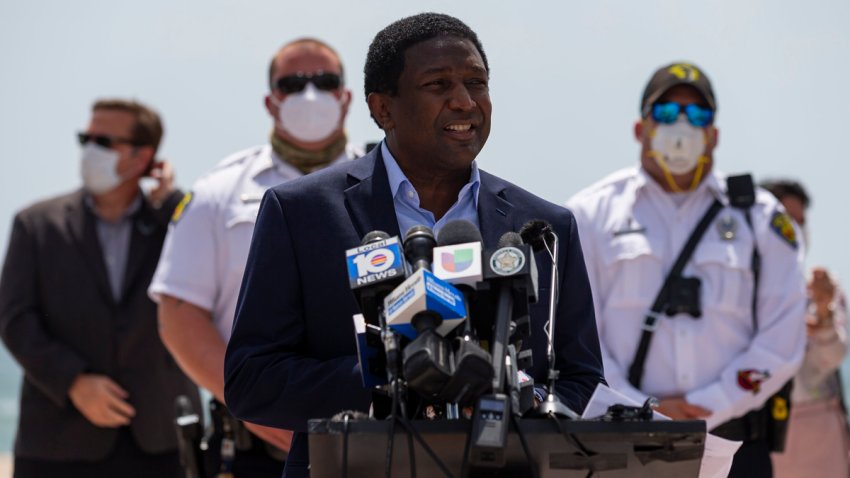 At a press conference Friday, some protesters shouted over Broward Mayor Dale V.C. Holness as he went over the county's coronavirus guidelines.
"We still expect that you wear a facial covering," Holness said. "The governor's order suspends us from collecting fees, not from issuing citations."
"Wrong sir, that's wrong!" one man shouted in response. "Listen to the governor, sir!"
Last week, Florida Gov. Ron DeSantis issued an emergency order that essentially lifted all COVID-19 restrictions on restaurants and other businesses across the state.
Both Miami-Dade and Broward officials moved quickly to adapt the counties' existing emergency orders to fit the new standards set by DeSantis.
The counties are still encouraging everyone to follow CDC guidelines (using facial coverings, social distancing) as much as possible, but in Broward, more businesses have been able to open.
Given the confusion that the new orders have caused, Holness went point by point making clarifications about the rules Friday.
"Our current emergency order allows for on-premise consumption of food and alcohol up to 11 p.m., if distancing can be maintained up to 6 feet," he said.
"Places that serve alcohol can only operate up to 50% capacity."
As one protester continued to yell periodically throughout Holness's statements, the mayor emphasized the importance of the rules so that "kids can go to school safely, because it will also allow our parents to go back to work."
Broward County's school board voted this week for a staggered reopening schedule that is set to commence on October 9th.