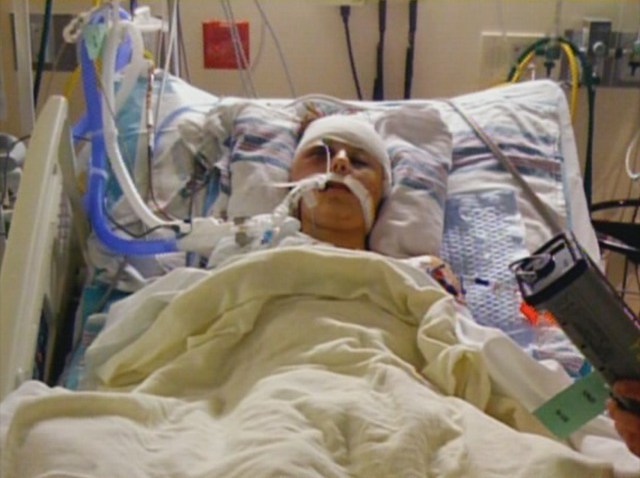 In what may unfortunately be the least shocking news ever, new state Department of Education numbers say that violent crimes in Broward schools jumped 27 percent between 2008 and 2009.
311 more incidents were reported in 2009, a total of 1,473. That equates to six reports of battery, sexual battery, robbery, kidnapping or homicide per every 1,000 students -- and doesn't even include off-campus incidents such as 15-year-old Michael Brewer being lit on fire at an apartment complex last year by kids that went to school with him at Deerfield Middle.
It does, however, include two shooting deaths -- one in a crowded high school hallway at Dillard and another following an evening talent show at Boyd Anderson.
Officials say there isn't enough security in the schools, and that programs like "Silence Hurts," which takes anonymous tips from students, are helping. But that probably wouldn't have worked in the recent beating of Josie Ratley, 15, at the hands of a Deerfield classmate she angered with a text message that referenced his brother's suicide.
Friends of 15-year-old Wayne Treacy say that even if he had told them he wanted to kill Ratley, as police allege he told others, they wouldn't have taken him seriously.
"I would think it was just something he was saying," 15-year old Perry Phillips said of the "funny guy" ninth-grader enrolled in the school's advanced International Baccalaureate program. "I'd be concerned for him, but I would not have taken it as a serious threat."
Phillips said she once angered Treacy by playfully hitting him, and that she had been impressed when he stepped away from her to collect himself rather than responding emotionally.
Now Treacy now sits in juvenile detention on attempted murder charges, while Ratley still lays in a medically-induced coma more than a week later. The school did have a Broward Sherrif's deputy on duty that day, but she was four blocks away investigating a report that students were throwing rocks at passing cars.
"Mr. Treacy is in custody, but that doesn't help Josie," said Sherrif Al Lamberti last week. "It's what can we do before these problems occur, whether it's at home, school, churches. That's where we need to focus our efforts, by the time law enforcement gets involved, it's usually too late...we need to start early."
How an initiative to that end will look is anyone's guess, but with staggering numbers and horrifying stories, there's no doubt many, many parents are anxious to find a solution sooner rather than too late.