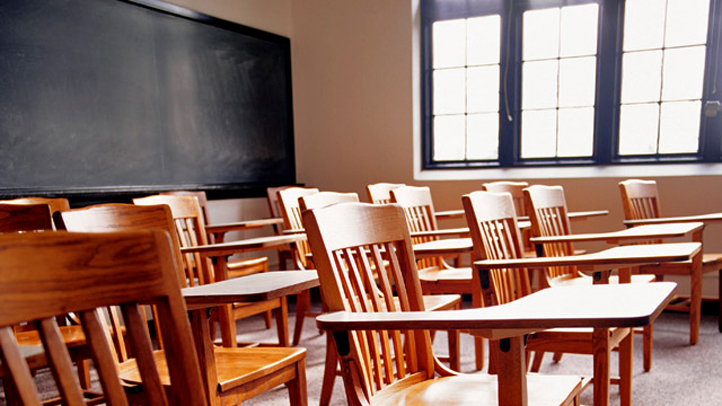 A Broward County high school teacher is under investigation amid allegations he had a sexual relationship with a student.

David Korsun, 36, a social studies teacher and assistant wrestling coach at Cypress Bay High School in Weston, has been reassigned after it was discovered he sent sex-related texts to the student, according to the South Florida Sun Sentinel.
Former Broward Teacher Accused of Having Sex With Girl

"The District's number one priority is providing safe classrooms and school environments conducive to teaching and learning. In cases where there are credible allegations of inappropriate misconduct involving students, District leaders must take appropriate and timely action," Broward County Public Schools spokeswoman Tracy Clark said in a statement. "In some situations, this includes temporary administrative reassignment of District employees pending the investigation of the allegations."

Clark added that "All matters precipitating a decision to remove a teacher from the classroom and school are investigated thoroughly and expeditiously by school police and the proper authorities."
Teacher Files Case Against District in Sex-Orientation Claim

It was unknown whether the alleged relationship between the teacher and student ended before the investigation began.
"A teacher that everybody sees every day and a student – it's something that would only happen in movies or TV shows," junior Anna Garcia said.

Korsun was hired by the district in 2005, according to school records obtained by the Sun Sentinel. He has no criminal record.
Parent Bina Kohl said that because of their age differences, the student is "not that mature" in comparison with Korsun.
"The teacher is a person that has a lot more experience in life. He should be more mature," Kohl said.