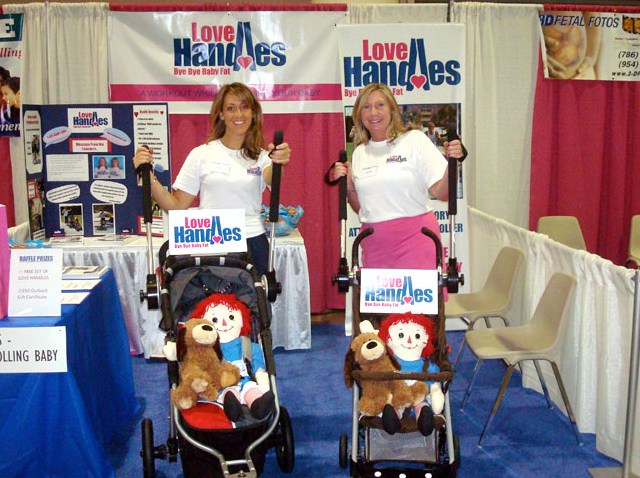 Two Fort Lauderdale entrepreneurs have found an ingenous way to target baby fat while keeping your child near by.
Meet Love Handles, the elliptical trainer that attaches to your stroller. At under $100, it's an affordable way to burn fat while pushing the little tykes around.
"Moms can get a great workout while spending quality time with their kids and do it all at once," said Joanna James, who along with business partner Mary Moschos developed Love Handles. "You burn more than three times the calories because you're exerting so much energy."
James, 28, said you can easily connect a pair of Love Handles to almost any baby stroller. While walking or jogging with your child, Love Handles targets the core, upper mid-section and arms.
The exercise accessory for the modern mom and health conscious dad is already getting national attention. Kelly Ripa has been singing its praises on "Live with Regis and Kelly." Closer to home, local boutiques and baby stores are starting to carry the product, including Baby Love in Tamarac.
"It's gonna get bigger in the market," said Baby Love store manager Ed Wall. "Everyone is about exercise, so there's an area there that has a need. So, I thought it was a good thing to bring into the store."