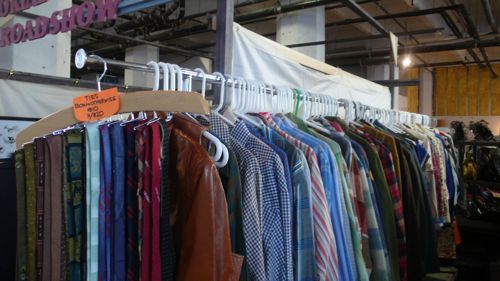 The three candidates who are seeking to replace the late Florida congressman Bill Young held their first debate on Monday night.
Republican David Jolly, Democrat Alex Sink and Libertarian Lucas Overby participated in an hourlong debate at St. Petersburg College.
The three are running to win a special election, which was called after Young died in October.
The debate was sponsored by AARP, the Tampa Bay Times and Bay News 9, and the event gave the three candidates their first chance to directly address each other in a contentious campaign that is already drawing national attention.
The trio spent the bulk of the debate highlighting the differences between them. Moderators asked several "lightning round" questions where the candidates were asked to answer quickly about major issues such as abortion, medical marijuana and same-sex marriage. For Sink and Jolly, their answers usually came down along traditional party lines.
The candidates' most stark difference came on the Affordable Care Act, which was referenced several times throughout the debate. Jolly thinks the health care law should be repealed.
"How a candidate can defend Obamacare is beyond me," said Jolly, echoing his party's hammering on the issue. "Obamacare has hurt people in Pinellas County."
Sink said she would not vote to repeal the law, but would like to tweak it.
"Americans deserve the right to have affordable health care," she said, adding that she would like to change how medical devices are taxed. "The Affordable Care Act has not been perfect. It should not be repealed because we cannot go back to where we were before."
Overby said he does like the consumer protections of the act and is in favor of getting health care costs down.
"I don't believe in forcing people to buy insurance," he said.
All of the candidates said they are in favor of finding a solution to the flood insurance crisis, which affects thousands of Pinellas County homeowners.
The candidates also seemed cognizant that the district — which encompasses nearly all of Pinellas County, including beach towns and subdivisions — is home to tens of thousands of senior citizens. Both Sink and Jolly said they wanted to protect Social Security and Medicare, especially for those who are already receiving those benefits — but gave little in the way of solutions.
"We have to guarantee the benefits to anyone who is vested," said Jolly. "We can't break a promise that Washington has already made."
Said Sink: "I'm going to fight to protect Social Security and Medicare, period."
Overby said there should be a voluntary opt-out option.
As the first major matchup in advance of this year's midterm elections, the contest is shaping up to be the proving ground for political arguments Republicans and Democrats hope will resonate with moderate voters in November.
Both major political parties are spending millions of dollars to flood the airwaves with attack ads in the swing-voting district. The special election is March 11.
Copyright AP - Associated Press