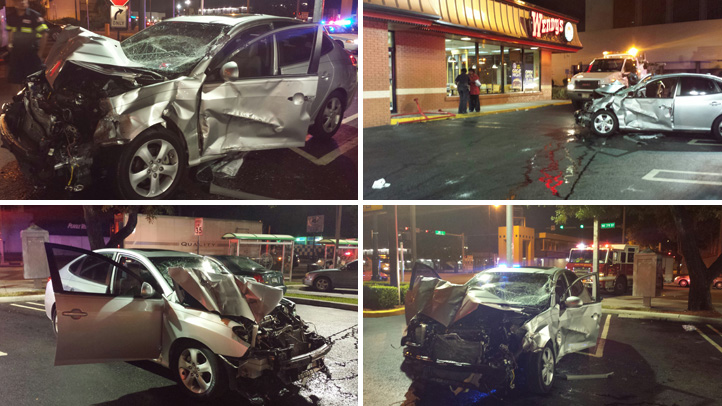 Miami Police are investigating a crash that caused a car to slam into the side of a Wendy's restaurant.
A Hyundai Elantra and a tractor trailer collided at about 4 a.m. on Biscayne Boulevard and NE 79th Street, officials said.
The truck driver told police he was traveling eastbound on NE 79th Street when he saw the car, which was traveling northbound, headed towards him, according to officials. The Elantra, driven by a 28-year-old woman, then struck the rear side of the trailer, police said.
2 Shot at Miami Gardens McDonald's: Police
The impact sent the Elantra into the Wendy's parking lot, hitting the side of the building, officials said. A guard rail kept the car from causing major damage to the building and the restaurant was able to resume normal operations, according to officials.
The truck driver was not injured and the driver of the Elantra was taken to a nearby hospital for minor injuries, police said.
More Local Stories: