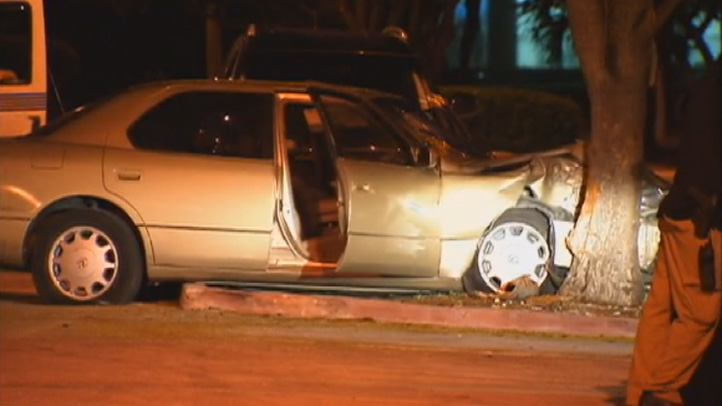 A pair of carjackers were arrested after they stole a vehicle in Miami and crashed into a tree in Miami Beach early Friday, police said.

The carjacking happened on Biscayne Boulevard around 2 a.m., police said.

The two drove the car to Miami Beach, where they struck a tree in the 7200 block of Collins Avenue, police said. Both were later arrested.

Police said a firearm was later found inside the Lexus.

Neither suspect has been identified and police are still investigating the incident.