Lawrence Mintz loves his luxury car, but he's not happy with how the wood trim inside looks.
"Fading," he said. "Fading and cloudy."
It's the second time the interior wood trim has faded from the hot Florida sun.
When his 2010 Mercedes E-350 was just three years old, the trim had faded and he had it replaced. His car was still under warranty, so the fix was free.
"They said because of the ultraviolet light, the wood could not take it," he explained. "In reality, the wood trim was not sealed properly."
Fast forward to 2017 and the wood trim has faded again. Now he's been told the repair will come out of his pocket.
"They say it would cost me $3,800 to replace the wood," Mintz said. "That's unacceptable."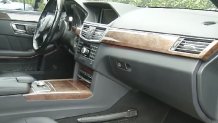 Mintz realized by searching online that he wasn't the only one with the same issue.
One YouTube video shows a person pointing out faded wood on the same make, model and year.
"They've had a lot of complaints. It's on the web. There is no secret about it except for the people buying the new car," Mintz said.
Mintz called NBC 6 Responds after Mercedes rejected his claim to pay for the repair.
"A friend referred me to you," he said. "She said go call up the Responds team at NBC6 see what they can do for you. And let me tell you, they can do a lot."
By email, a Mercedes-Benz spokesperson told us that in late 2013, the company released a new wood trim package that has enhanced UV protection.
According to their statement, "Even though Mr. Mintz's vehicle is no longer covered under warranty, we made an offer to Mr. Mintz to replace the wood trim in his E-Class as a goodwill gesture, free of charge. We trust that these new trim pieces will make him a satisfied customer."
Mintz had it fixed soon after. He sent us photos of his new shiny interior and said he's glad he called NBC 6 Responds.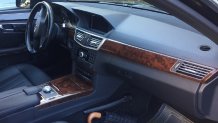 "I was at the end of my rope," he said. I didn't know where to turn and actually you were it."