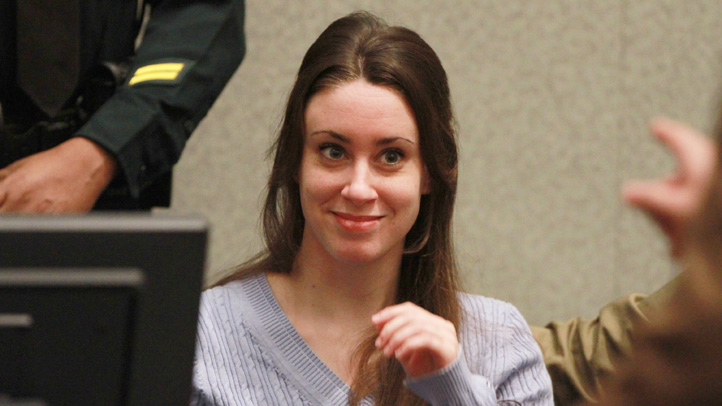 A Jacksonville man is taking down items once owned by Casey Anthony from "murderabilia" website serialkillersink.net, reported NBC affiliate WESH Orlando.
Eric Holler said he did not want to be associated with the death of Anthony's 2-year-old daughter Caylee, according to WESH. Anthony was acquitted two years ago of murder, manslaughter and child abuse charges.
"I have decided to remove the Anthony garage sale items from my website, Serial Killers Ink," Holler said in a statement, according to WESH. "No one else was involved in this decision other than myself. I have given it much thought and I do not wish to be associated in any way, shape or form with the death of Caylee Anthony. I apologize to anyone that may have taken offense in the offering of these items."
Holler obtained Anthony's pants, which he was selling for $800 a piece, and purses from Christina Werner who bought the items at a garage sale run by Anthony's parents last summer, WESH reported.