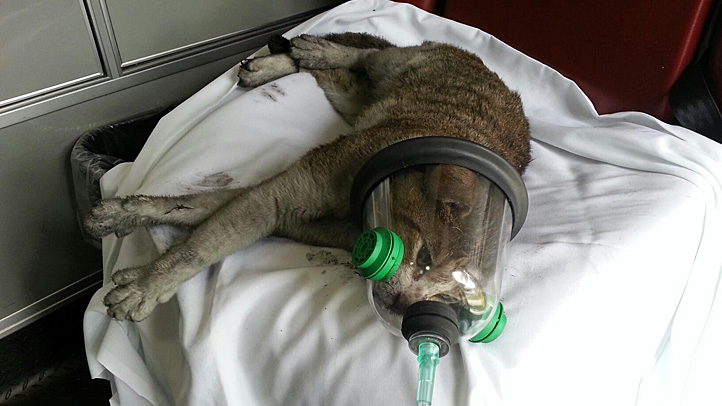 Pumpkin the cat is recovering after a fire at a Pompano Beach apartment left it with burned paws and in need of CPR, officials said.
The fire originated Sunday morning at 500 E. McNab Road as the occupant was out visiting family members, said Pompano Beach spokeswoman Sandra King.
Pumpkin was taken to an animal hospital and revived with CPR and an oxygen mask. Another cat in the apartment escaped without injuries.
King said the fire started on a mattress in the bedroom, but the cause is still unknown.
More Stories: