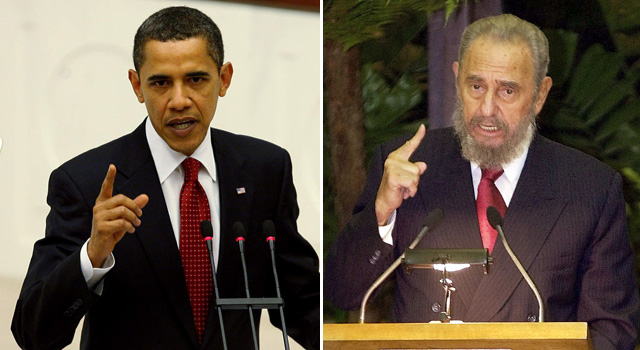 The Obama administration is saying adios to certain travel and gift restrictions between the US and Cuba.
An official White House announcement, coming later today, will allow Cuban Americans unlimited travel and money transfers to family back in the Communist country.
"This is an effort to reach out to the Cuban people in an effort to support the Cuban people's desire to freely determine their country's future," a senior administration official told the Miami Herald. "The president has said this is the most direct means to open up the kind of space that is necessary to see democratic change in Cuba."
The changes are intended in part to help the Cuban people be less dependent on the Castro regime, the official said.
Certain gifts, including clothing and fishing equipment will also be allowed to be sent to Cuba, but sending items to government officials and Communist Party members will still be prohibited.
The new policy comes amid Congressional proposals to lift all travel restrictions to Cuba, and was part of President Obama's talking points while campaigning in Miami last year.
"There are no better ambassadors for freedom than Cuban Americans," Obama said in a campaign speech last May in Miami. "It's time to let Cuban Americans see their mothers and fathers, their sisters and brothers. It's time to let Cuban American money make their families less dependent upon the Castro regime."
About 1.5 million Americans have relatives living in Cuba.
Copyright AP - Associated Press