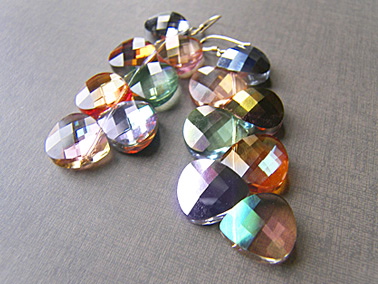 With slightly less than a year to go before the election, Republican Gov. Rick Scott and Democratic rival Charlie Crist are raising money at a rapid pace.

Crist, who was governor until 2010, officially jumped into the race in early November. Campaign records show that Crist raised nearly $3 million into both his official campaign account and for a political committee helping his campaign.

Scott, however, nearly doubled Crist's totals. Scott's committee, called Let's Get to Work, raised more than $5.8 million during the month of November. Scott opened his official campaign account earlier this week.

The only other well-known Democrat in the race — former State Sen. Nan Rich — raised slightly more than $31,000 last month.

Scott is widely seen as vulnerable due to a steady stream of polls that show a majority of Floridians don't approve of the job he's doing. Three years ago Scott was opposed by many top Republicans in the state and was forced to spend more than $70 million of his own money to narrowly defeat Democrat Alex Sink.

This time around as the incumbent he's getting large amounts of money from companies who do business with the state or routinely seek legislative help. Scott has raised nearly $20 million this year for his political committee, with more than 29 percent of the total coming in the last month.

One donor — Coral Gables health care executive Mike Fernandez — donated $1 million in November. Fernandez has routinely been involved in legislative battles over health care, including over which providers should be allowed to participate in the multibillion-dollar Medicaid program.

Other large contributors to Scott last month include private prison provider The Geo Group, sugar grower Florida Crystals, and companies affiliated with large health insurer Florida Blue.

Crist has gotten money from attorneys and well-established Democratic donors who helped out President Barack Obama. But he also has gotten money from some people upset with some of Scott's decisions while governor.

Lakeland businessman C.C. "Doc" Dockery gave Crist $10,000. Dockery, who at one point in time was a well-known GOP donor but is now a registered independent, said he gave Crist money because he has been critical of Scott's decision to reject federal money for high speed rail.

"It's an easy decision," said Dockery, who helped bankroll a constitutional amendment that called for the creation of a high-speed rail line in Florida. "Scott hates high speed rail. Crist has been supportive. I support people who support high-speed rail."
Copyright AP - Associated Press