A child was killed in a triple shooting that also injured one woman and one man in Dania Beach Wednesday evening. Another juvenile was grazed by a bullet.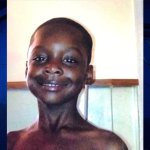 Family identified the slain boy as 8-year-old Rasheed Cunningham, Jr. He was known as "Little Foot". Cunningham was a 3rd grader at Collins Elementary School.
The shooting happened around 7:30 p.m. near Northwest 2nd Street and 9th Avenue. The injured man was taken to Broward Health while the woman was rushed to Memorial Regional Hospital East. Both juveniles were transported to Joe DiMaggio Children's Hospital. Cunningham later died at the hospital.
Police say Wednesday's shooting is the fourth since Christmas Day. Detectives are asking for the public's help in finding the shooters. Deputies are searching for a motive.
Anyone with information is asked to call Broward Crime Stoppers at 954-493-TIPS.