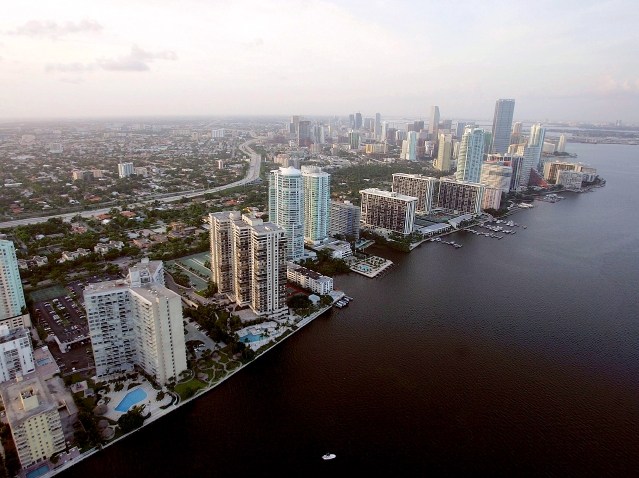 In a weak housing economy, first time home buyer Alicia Lamadrid knew where to get the biggest bang for her buck. Her search brought her to downtown Miami, where condo living is making a comeback.
"I fell in love with the Viceroy Building and the property and the time was right," she said.
Florida may have one of the highest foreclosure rates in the country, but realtors are witnessing a dramatic surge in condo sales.
"The time to buy is now," said Jesse Ottley, sales manager at The Viceroy. "We are seeing significant traction in sales, both local and international buyers."
According to a recent study prepared for the Miami Downtown Development Authority, occupancy in Miami's Brickell area went from a dismal 68% last year to 74% and climbing this year.
Ottley said the deals are just too good to pass up.
"Prices are at a point that are attainable and people are getting the right address at the right price," he said. "They can also finance that property and have a view of Biscayne Bay."
The Viceroy boasts amenities fit for the rich and famous, but with bargain prices slashed in half. Two bedroom units that once averaged $700,000 are now $350,000-$450,000, and single bedrooms now average $250,000-$300,000.
Nonetheless, the Miami market remains deeply troubled. Of the 22,000 new condo units built since 2003, 7,000 remain unsold. But, that's not stopping folks like Lamadrid from taking advantage of the bargain prices while they can.
For more information on the Viceroy log onto www.ViceroyMiamiResidences.com