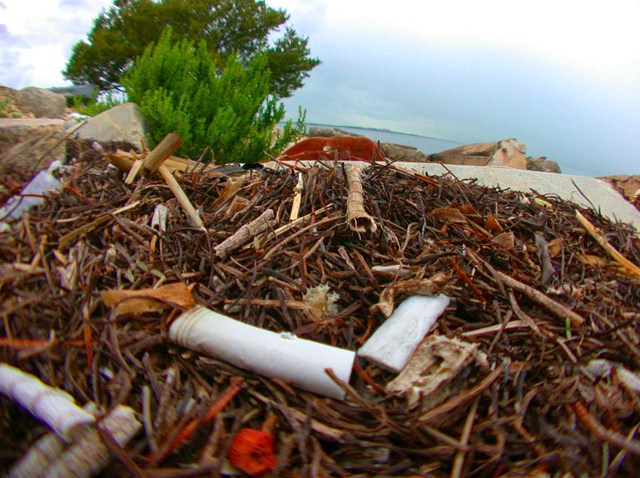 It'll be interesting to see how the Miami-Dade Police Department explains this one.
Seems a little-known trust fund set up a decade ago to fight "environmental criminal activity" has been up to a lot of green business lately, but we aren't talking illegal dumping or unsafe buildings or even back-alley medical clinics with biohazardous byproducts.
Instead, the department is coming under scrutiny from the Inspector General's office for how $2.5 million of the Florida Environmental Task Force Trust Fund has been spent over the last three years.
In the name of protecting the environment, the green fund has been used to purchase cars for top commanders, high-tech surveillance equipment, DirecTV subscriptions, iPhones, office furniture, boats and pricey laptop computers.

A large chunk of expenditures from the green fund has gone toward cars and fuel, according to documents reviewed by The Miami Herald. That includes the purchase of at least 10 SUVs in 2007 and 2009 that were given to top police commanders — including Police Director James Loftus — rather than officers focused on combating environmental violators.
To be fair...oh, that's futile! The fund has covered the cost of three flat-screen televisions, a $233,000 surveilance van, and $450,000 worth of laptops and computer equipment, all while the number of environmental cases brought by the Miami-Dade PD have declined.
In fact, the amount spent in the last three years on purchases seemingly unrelated to the fund's mission is equal to the expenditures in its first seven years, when, presumably, it was strictly about its proper business.
MDPD will probably come up with language that connects the purchases to the fund's purpose at least tangentially, but it's hard to ignore that the Department has faced severe budgetary issues at the same time it has dipped so heavily into the fund in spite of a lighter caseload.
Investigators are also looking into whether or not it was proper for one of six Chevy Tahoe hybrids purchased with environmental fund money to have ended up in use by Mayor Carlos Alvarez (for either a few days or weeks, depending on who's answering the question). The green vehicles were approved by then-Police Chief Robert Parker, who said 4x4s were neccessary to repond to some crimes "in rural areas where there are no paved roads and overgrown vegetation exists" and they could also be used to "help students" who would see them as part of a program called Protecting the Environment.
Instead, four of the SUVs were assigned to staffers. (Hey, maybe they have kids!)