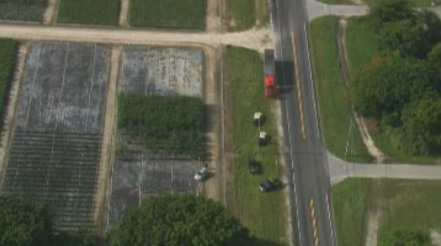 Three people were transported to an area hospital after a bad accident between a car and a tractor trailer in Southwest Miami-Dade.
Fire rescue crews responded to the scene off Krome Avenue and SW 174th Street shortly after 8 AM this morning. Officials say two people had to be extricated from the car and a total of three people were taken to Jackson South Hospital, where two are listed in critical condition.
Aerial footage indicated the trailer hit the back of the car, but officials are still investigating the scene and have not made any comments regarding what caused the crash.