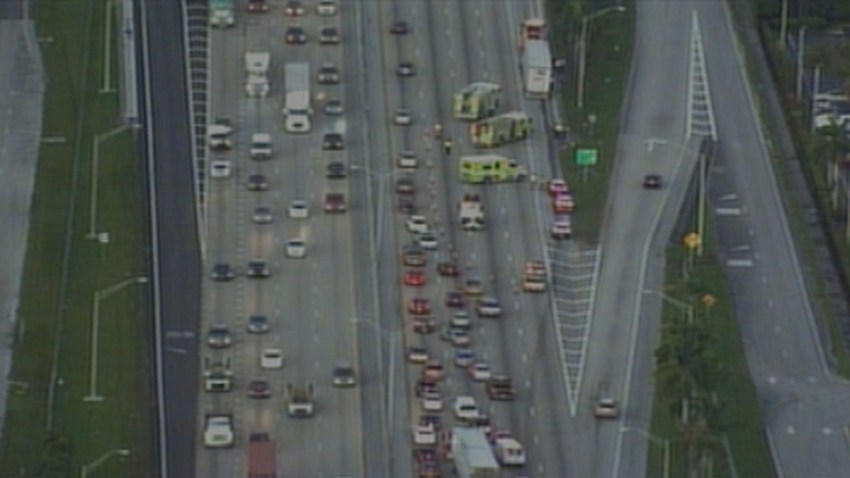 An accident involving an 18 wheeler and a fuel spill snarled traffic on the Palmetto Expressway Wednesday morning.

The accident had the three right lanes blocked on the 826 westbound at NW 12th Avenue.

There were also heavy delays eastbound as a result of the accident.

No other details were immediately known.

Check back with NBC 6 South Florida and NBC6.com for updates.
More NBC6.com Stories: