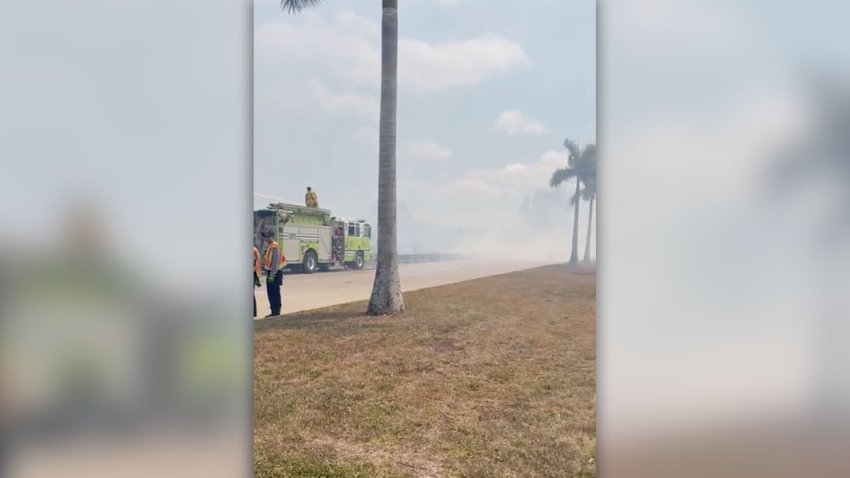 Crews were working to extinguish a fast-moving brush fire in SW Miami-Dade Friday.
Miami-Dade Fire Rescue responded to the scene near SW Card Sound Road and US-1 just after 1 p.m. Additional units were called in to help control the widespread blaze and protect nearby structures and property, officials said.
Air Rescue was also dispatched to deploy water droplets in order to contain the large grass fire, officials said.
After 6 p.m. Friday, officials said the fire was 50% contained.
No injuries have been reported.