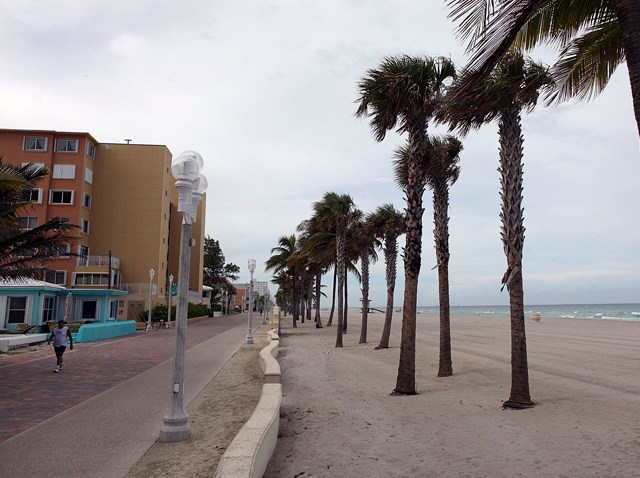 A 37-year-old homeless woman's lifeless body was discovered this morning at Hollywood Beach.
Richard Dickerson awoke to find girlfriend Melissa Garcia's lifeless body sleeping beside him, according to the Sun-Sentinel.
The couple along with two other homeless friends were sleeping on a blanket under a lifeguard stand in the 3800 block of Ocean Drive.
Dickerson, 40, told police he awoke sometime before 7 a.m. and noticed his girlfriend was not moving. When he realized her lips were blue, he tried to resuscitate her, then headed to a fire station to ask for help.
Police arrived but Garcia was declared dead at the scene. Hollywood Police Department's Public Information Officer, Scott Pardon, said foul play is not suspected.
More than likely, a cause of death will not be determined until the medical examiner's report is complete or until toxicology results are evaluated.
Dickerson says that Garcia was a mother of four and had been sleeping under the lifeguard stand for several days while looking for work.