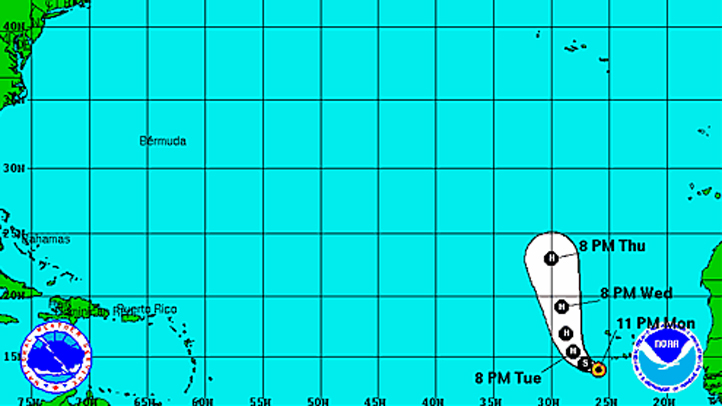 Tropical Storm Humberto continued to strengthen Monday night as it headed away from the Cape Verde Islands, with its maximum sustained winds increasing to 60 mph, according to the National Hurricane Center in Miami.

As of 11 p.m., Humberto was moving west-northwest at 10 mph about 120 miles west-southwest of the southernmost Cape Verde Islands. Its maximum sustained winds had increased by 10 mph since 5 p.m.

A tropical storm warning was discontinued for the southern Cape Verde Islands of Maio, Santiago, Fogo and Brava, according to the NHC. There are no coastal watches and warnings in effect.
Humberto is expected to strengthen further and become a hurricane on Tuesday, the National Hurricane Center said.
Humberto is expected to turn toward the northwest with a decrease in forward speed on Tuesday, and then turn toward the north-northwest Tuesday night.
More Weather Content: