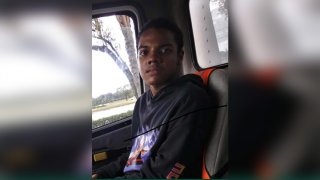 Broward Sheriff's Office deputies say they have found a missing teenager who was diagnosed with autism.
17-year-old Dimitri Roberts was last seen Tuesday around 11:30 p.m. in the area of Pleasant Hill Lane in Tamarac.
Roberts is 5'8" tall and weighs 140 pounds with black hair and brown eyes. He was last seen wearing a white t-shirt and black pajama pants and his family said Roberts is known to use mass transit in both Broward and Miami-Dade counties.
Thursday morning, BSO said Roberts had been located. No details were released on his condition.