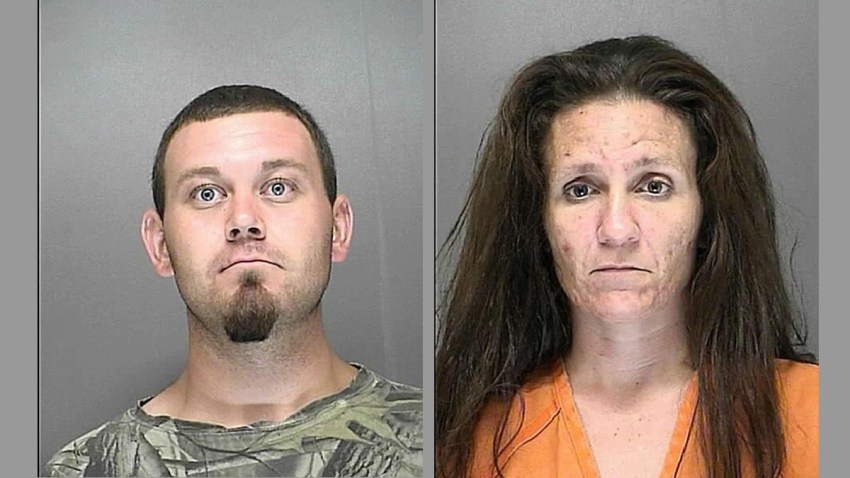 Two operators of a mobile meth lab were busted during a routine traffic stop after one admitted to having some "stuff" on her, officials said.
A deputy pulled over a gold-colored Saturn station wagon at about 4:40 p.m. after it rolled through a stop sign on Elkcam Boulevard in Deltona Wednesday, said a Volusia County Sheriff's Office news release.
The driver, 22-year-old Scott Shaw, seemed nervous and avoided making eye contact with deputies during questioning, the release said. Deputies said he had just been kicked out of his mother's house because of his drug use.
As Shaw was being questioned, his passenger, 35-year-old Lindsey Chum, got out of the car and immediately admitted to having "stuff" on her, the release said.
She emptied her pockets and pulled out a small plastic case containing methamphetamine and a small piece of a pill, according to deputies. She also had a meth pipe, a plastic bag with white powdery residue and coffee filters filled with meth, the release said.
Meanwhile, deputies searched the station wagon and found a small safe in the back. When they asked Shaw what was in it, he said, "A lab," according to the release.
Deputies noted that Shaw made it a point to tell them he had packaged the contents of the safe individually to make sure they were transported safely.
Inside, deputies found salt, lighter fluid, cold medicine, batteries, a pipe cutter and plastic tubing, the release said. They also found a trash bag in the car containing pseudoephedrine and a plastic soda bottle containing a white, powdery residue, officials said.
Shaw was charged with possession of listed chemicals and is being held on $2,500 bond. Chum was charged with possession of methamphetamine with intent to sell, possession of a controlled substance and possession of drug paraphernalia. She is also being held on $2,500 bond.
More Local Stories: